Blocked Drains and Manhole in Social Housing Case Study
Metro Rod

West Yorkshire
provides the best solutions for blocked drains for numerous local social housing clients across West Yorkshire.
Social housing gives people a home.
Housing associations use their surpluses to continuously put back into their properties, managing and maintaining homes and even building new homes for more people. All social housing is required to meet consumer standards set out by the Regulator of Social Housing and therefore their drainage system needs to be well maintained.
Social housing and drainage problems.
We know that social housing properties are likely to be subject to a large number of blockages caused by fat, oil, grease, wet wipes, sanitary items and more. This can cause copious problems for tenants and increase pressure on drainage systems. We make sure our engineers are able to provide fast and efficient support to tenants and we're proud of our reputation for providing the very best customer service, communicating well with both tenants as well as offering regular engineers meetings and Management Information to those responsible for properties.
Metro Rod West Yorkshire provides the best solutions for blocked drains for numerous local social housing clients across Leeds, Bradford, Wakefield, Huddersfield and surrounding areas. Sanctuary Housing is one of those businesses.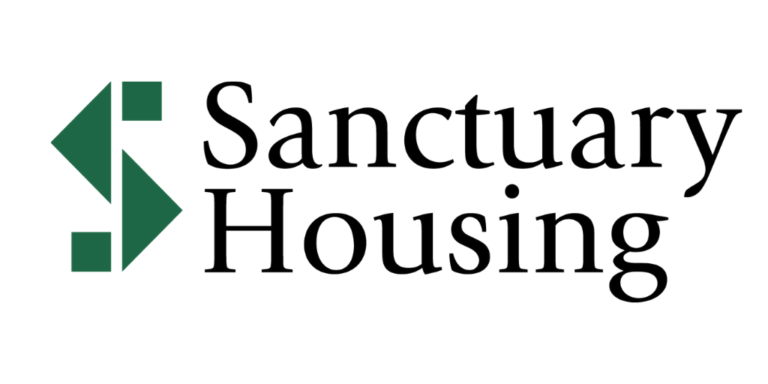 Sanctuary Housing is one of the UK's leading social housing landlords with over 69,000 homes across the UK. With more than 50 years' experience, they take pride in their housing services, reinvesting back into their houses building communities and providing houses residents can call home. 
We are available 24/7, 365 days a year.
Metro Rod West Yorkshire has provided both reactive emergency drainage solutions as well as planned maintenance for Sanctuary Housing for over 3 years. Over the years we have unblocked drains, toilets and sinks, gutter cleaning and provided CCTV drain surveys on more intricate jobs to determine the source of major problems. 
Over the Christmas period, Metro Rod West Yorkshire was contacted by a coordinator at the local Sanctuary Housing office in Leeds for the attendance of one of our well-trained engineers. We were advised that a manhole in the back garden of a property in Leeds was, unfortunately, backing up and overspilling. This was noted with our team and the tenant, Richard, was contacted shortly after. Even though it was New Years Eve, our office was able to organise with Richard for an engineer to arrive 8:30am the following morning. 
Tuesday 31st December 2019
Thank you Metro Rod – Happy New Year @MetroRod_WY @HelloSanctuary @SanctuaryCareer @MetroRodUK @WLDispatch @LeedsCC_News pic.twitter.com/rqnuZUwWAQ

— Richard Smith (@wlwg_leeds) December 31, 2019
Our engineer, Marc, attended the property where he found the overflowing manhole. Marc joined us back in the Summer of 2019 and since has provided both commercial and domestic clients with the most professional of work, always with a smile and that cheeky southern lingo. After finding the blocked drain Marc got to action and jetted from the manhole at the front of the property up to the blocked manhole in the back garden. The jetting drain cleaning method is an extremely efficient way to reveal the cause of any blocked drain or manhole. Jetting provides a perfect solution to restoring the flow to the drains. The jetting drain cleaning method sprays water at incredibly high speeds down the drain pipes to clean the surfaces of any blockages causing the blocked manhole. Marc was able to find the cause of the blockage and advised that the pipework had a build up of scale. 
To prevent blockages and the build up of scale, planned maintenance is key.
Thank you to Richard Smith (@wlwg_leeds) for the video content and tweet.
If you'd like more information on how we can help you with blocked drains, and you're in the West Yorkshire area, visit the Metro Rod West Yorkshire page to get in touch with our friendly team.