We are fully committed to servicing all customers in the current circumstances. Our engineers are working hard 24/7 to support all domestic and commercial customers.
If you want to know what exactly is going on in your drains and the condition of them, then you need a Metro Rod Bournemouth CCTV Drain Survey.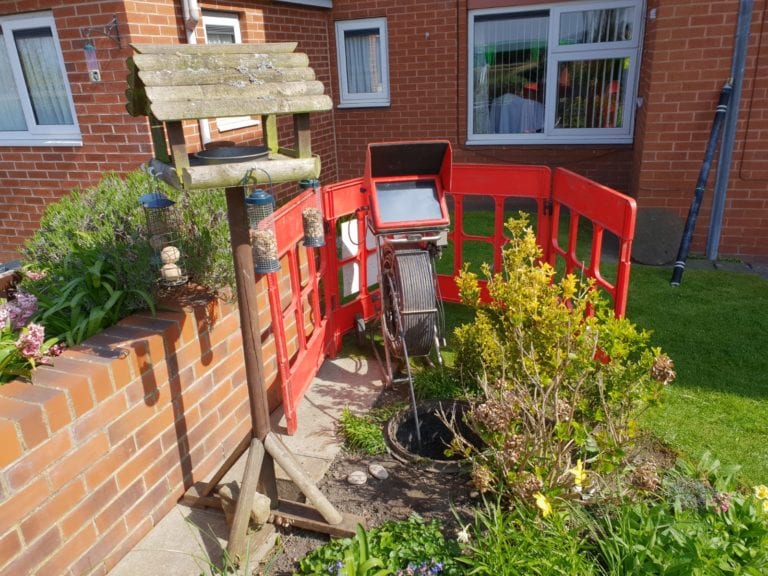 A CCTV Drain Survey consists of a small camera being fed through your drains to relay the live footage back onto a screen with the engineer. They are able to assess the condition of your drains   through the footage and then come up with what to do next. 
There are a couple of different reasons why you might want to carry out a CCTV Drain Survey, which are explained below. 
Proactive CCTV Drain Surveys
We can use CCTV Surveys as a proactive means of good drain maintenance. This is a preemptive method to find anything that might be wrong or could go wrong in the future so you can prevent your drains from giving you any nasty surprises. If we do notice a problem and happen to catch it early on, then chances are it will be a relatively easy fix. But, if you have waited until its a big noticeable problem then it may be harder and require more work to have fixed. 
CCTV Surveys are also good to have carried out when you are looking to buy a new home as it is part of the needed home survey. It would be in your best interests to have this carried out because if we do spot any problems within the drainage system it can fall onto the sellers to have fixed before you buy the property. 
Reactive CCTV Surveys
Another reason why you might want a CCTV Survey is in response to something you have noticed that seems to be breaking down within your drains and pipes. Whether this is a leak or a blocked drain, our CCTV Surveys will be able to spot the problem and then come up with the best solution for you. 
Now you know why you might want and need a CCTV Survey, you might be wondering what sorts of things we can find in your drains. 
What might we find?
With a CCTV Survey we should be able to find just about anything that is wrong in you drains, it is an extremely accurate way of assessing the whole system. A few of the most common problems we find are: 
Tree roots growing into the pipes
Blockages e.g. fatbergs, debris from outside
Collapsed drains
Cracked and leaking pipes
Animal/pest problem
Natural corrosion, wear and tear

 
So, if you think you would benefit from a CCTV Survey either as a precautionary method or because something is not working within your drains then get in contact with Metro Rod Bournemouth who will be happy to assist you further. 
Metro Rod Bournemouth offer services from dealing with blocked drains, drain repair, CCTV surveys and septic tank maintenance. We believe in simple things and make sure we follow them through; available 24/7, professional, value for money service during and after the job and peace of mind in the fact that all our engineers are highly trained, DBS checked and fully insured.
Make sure you get in touch with us through any of the following:
Enquire through our website: https://www.metrorod.co.uk/local/bournemouth/
Get in touch with us via email: [email protected] 
Call us on 01258 863745
We any drainage needs, we are the drainage experts. We look forward to hearing from you soon!