We are fully committed to servicing all customers in the current circumstances. Our engineers are working hard 24/7 to support all domestic and commercial customers.
Metro Rod education sector case study
This particular job was quite unique. Metro Rod Hull, Lincolnshire and Peterborough were called out to a school whose fire sprinkler system was losing pressure and failing necessary pressure tests.  Clearly this can be a major hazard in the event of a fire.
After attending site, the team deduced the issue was due to a leak underground, stemming from the water main. They were now faced with the task of lining a fire water main with minimal disruption to the school grounds.
Looking at the site, the conventional way to do this and to access what they needed, would involve excavating the entire car park – causing major disruption. As a company however, the team at Metro Rod are always prepared to do the impossible, and tried to think of a way around this issue. Using specialist CCTV survey equipment, they were able to survey the entire pipe and find the cause of the issue.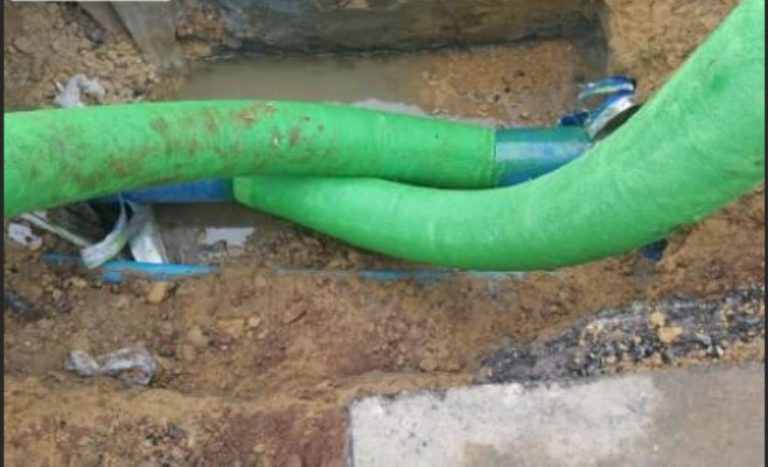 A full excavation of the car park was therefore avoided, instead only having to excavate two small areas and go ahead with an epoxy resin re-line. The defective pipe work was then measured and lined with the correct amount of resin.   A few hours after installing the liner, the site was surveyed again, the pipe was sealed and a successful pressure test was then carried out.
The main contractor comments: "The problem we faced was to repair a leak in an underground sprinkler main serving a live school and busy leisure complex. The main was located beneath the car park so to avoid the disruption of excavating and re-laying we looked at alternative methods to affect a repair. We contacted Metro Rod who responded swiftly and positively offering a solution to sleeve the pipe in situ, a solution which proved to be very successful. Metro Rod acted professionally throughout. Their work force was skilled and courteous in carrying out their tasks. They took care to programme and carry out their works in a way to minimise disruption to the users. All in all, a job well done, thank you."