Busy schools, colleges and universities simply can't afford to close indefinitely due to issues with drainage, but if proper care and maintenance isn't scheduled in, that is exactly what they may be forced to do!
Metro Rod work with a vast number of education providers, both on a planned maintenance and also reactive basis, ensuring schools nationwide can carry on providing the great service they do, with minimal disruption.
For Metro Rod Mersey, working with schools and colleges is a weekly, if not daily occurrence!
Eva Bird, Assistant Facilities Manager at Engie, who provide facilities management services to a growing nationwide portfolio of commercial and industrial customers, including the education sector, has been working with Metro Rod for many years now, and hugely values the service they deliver. "We use Metro Rod for planned maintenance on all our 17 schools across Liverpool and Knowsley, and they also complete on average, 120 reactive works a year on 9 of our Liverpool schools.
"We trust Metro Rod to get the job done quickly and that is why they receive so much work from us. The paperwork and communication is also second to none, and we know we can count on Metro Rod to ensure we comply with the very strict Service Level Agreements (SLA) on all our contracts."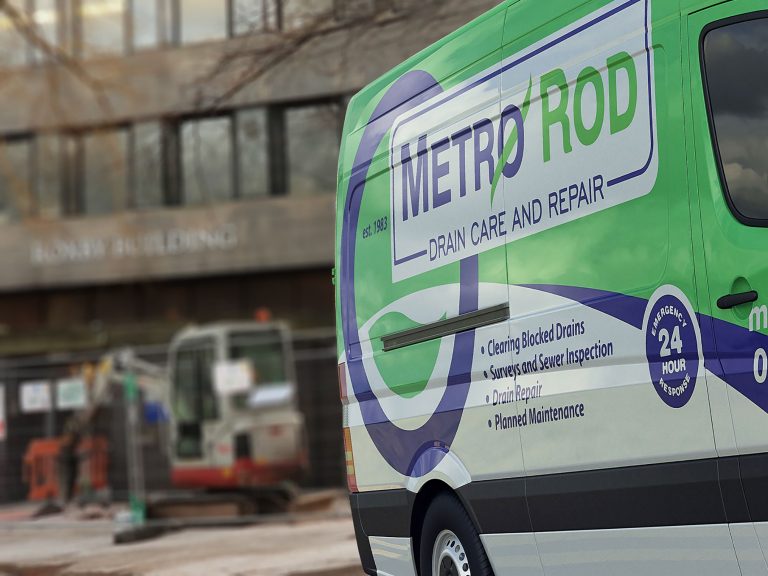 John Pardoe of Metro Rod Mersey also provided a full overview of the services they offer across the region.
"We provide Planned Preventative Maintenance (PPM) to many of our local education providers, which encompasses emptying gullies and slot drains, checking and jetting surface and foul water lines if necessary, and clearing downpipes, gutters and grease traps. Maintenance work can also involve small bore pipework (sinks, urinals etc), downpipes and all internal and external drainage runs."
"Obviously some things can never be predicted, and so a lot of the work we do is on a reactive basis, where we aim to be with our customers as soon as we can, usually within two-four hours after the call-out.
"We have developed a hugely loyal customer-base with many of the local schools, colleges and universities, and I think it's down to the overall level of service we provide. We are reliable, our engineers are professionally trained and each hold enhanced DBS checks – particularly important in an educational environment! Our reports are thorough and prompt, and we do whatever it takes to get the job done efficiently and effectively!"
More Information
If you would like to find out more, head to Find Your Local Service Centre and give your local office a call or an email and they will be happy to discuss the needs of your site. We are always happy to arrange a free site assessment and no obligation quotations for any work you might need. Alternatively you can call our emergency helpline on 0800 66 88 00.