Emergency? 24/7 helpline
0800 66 88 00

UK WIDE SUPPORT - 24/7/365

A NATIONALLY-SUPPORTED, LOCAL APPROACH

ALWAYS ONE OF THE FASTEST TO REACH YOU

#1 FOR PROFESSIONALISM AND TECHNICAL ABILITY

APPROACHABLE AND FRIENDLY PROFESSIONALS

A TEAM YOU CAN TRUST
Welcome to Metro Rod Cambridge – The Drainage Experts. We provide extensive solutions to the homes and businesses of Cambridgeshire, parts of Suffolk, Norfolk and the surrounding region 24 hours a day, all year round. Blocked drains & drain maintenance are no problem for us, as our expert engineers have seen it all. We have the solution to all of your drainage problems. For more complex drain management we provide services for Fats, Oils and Grease as well as Gutter Clearing.
Our friendly and experienced team, based in Ely, have a range of awards and accreditations. We offer a range of services from unblocking & maintaining drains to CCTV drain surveys, we can resolve your drainage problems of all kinds, across Cambridgeshire, parts of Suffolk and Norfolk. Whether you are in Royston, Hunstanton, Kings Lynn, Downham Market, Thetford,  Newmarket or Red Lodge and anywhere inbetween, we are there for you 24/7/365.
With a history of working with major UK companies and leading high street names, our professional, high standard services are available 27/7/365. Whenever you may need a drain unblocking, day or night, with our unrivalled response time, we can be on site within the day. This extents into all the services we offer, including tankering services and CCTV drain surveys.
All of our engineers are fully trained, DBS checked and fully insured. They aim to to give you the highest level of service, from basic services such as blocked toilets and manholes, to the more technical side, such as drain rehabilitation and detailed CCTV drain surveys.
• Clearing Blocked Drains • Inspection & CCTV Surveys • Drain Repair & Excavation •
• Pipe Lining & Renovation • Tanker Services • Pre-Planned Preventative Maintenance •
As a business we are committed to investing in the latest industry technology to ensure a safe and professional service to all our customers.
"I am committed to bringing all of our clients the best technical solution and best customer service. I am very proud to employ dedicated engineers who have worked for me for many years and who take pride in a good job well done.
All of my engineers are based locally and trained to the highest industry standards, I am therefore confident that they have the right expertise and the right tools to correct any problem swiftly and safely. We are a phone call away should you need us 24/7 365 days a year." – Kevin Russell, Co-Franchisee
We understand the importance of great customer service and take care of our customers from the moment of initial contact through to resolution of  their drainage problem and continue the communication with our customers after the job has been completed.
Ask about a FREE site assessment, by calling us or dropping us an email. 
Leave Us Some Feedback
At Metro Rod Cambridge we appreciate feedback from our customers so that we can continue to improve our services. If you have recently had work carried out by Metro Rod Cambridge, please feel free to complete our short survey here.
Rate us on Google My Business
Check out our facebook page here.
Check out our Twitter page here
Leave us a review on Trustpilot
Read Our Testimonials
Metro Rod Cambridge are dedicated to customer satisfaction. For your peace of mind, why not take a look at our recent testimonials from satisfied customers.
Metro Rod Careers
Looking for your next challenge? Visit our jobs page to see our latest vacancies.
Areas We Cover
Cambridge
Downham Market
Mildenhall
Ely
Swaffham
Bury St Edmunds
Kings Lynn
Burwell
Lakenheath
Newmarket
Thetford
Brandon
Red Lodge
Saffron Walden
Hunstanton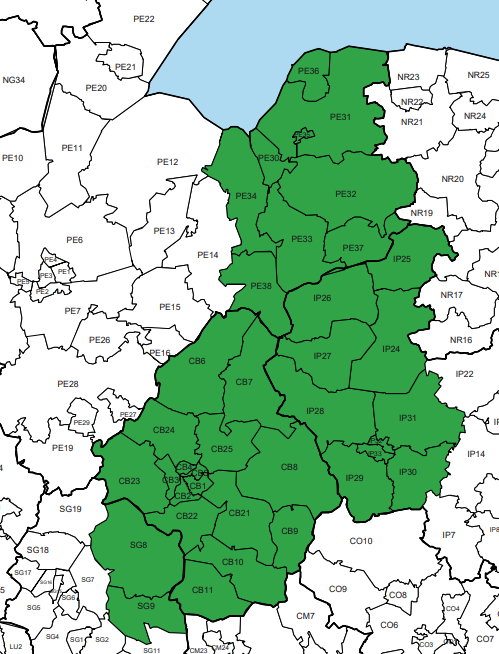 READ WHAT OUR CUSTOMERS THINK ABOUT US
Google My Business Rating
Couldn't ask for better service from Metro Rod Cambridge
F.O.G or to you and me Fat, Oil and Grease was the cause of a recent sink blockage in a Cambridge kitchen this week. We received a call from a residential customer who had a blocked, smelly sink. Our Engineer happened to be just around the ... Read morecorner from the property so was able to attend within 10 minutes of the call, the customer comments;

"I was happy with your service, I couldn't have asked for any better, your guy arrived within 10 minutes. He fully cleaned the drain, gave excellent advise, checked the flow and we were operational once again! Very reliable service and I am very happy to recommend you"




Bang on!
Perfect - bang on!
A residential client can't praise us enough this week. Having previously called out another drainage company who claimed to have cleared a blocked drain, our client faced another issue only days later...... The problem r... Read moreesurfaced when he came home to a garden full of sewage! He quickly decided to call out Metro Rod Cambridge to resolve the problem.

On attendance at the property, our engineer discovered the cause of the blockage to be 2 gardens up -not in the owners garden! The end of the drainage line was at the neighbouring property, not his own, so after checking this, the engineer could clear the run completely restoring flow right along the 3 properties.

The client says "your service was perfect, bang on! I'm only sorry that its cost me a lot extra to put a simple job right, I should have called you out 1st!"
A huge thank you!
Very impressed with your service
A residential Customer in Cambridge just called in the office to say a huge thank you to our Engineer, Neil for quickly and efficiently solving the problem with their blocked toilet. The customer had a bloc... Read moreked toilet right over the weekend and hadn't realised we offer a 24/7/365 emergency unblocking service so they battled on until they called us out on Monday to rectify the problem!

Our Engineer unblocked the customers toilet in no time at all to restore flow. Mrs R says "we were very impressed with his skills and will definitely use you for any further issues, its reassuring to know you operate over the weekends. A huge thank you to your engineer"
Trusted By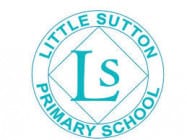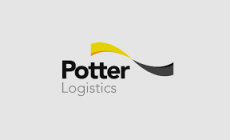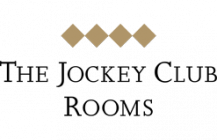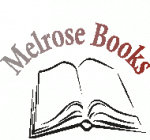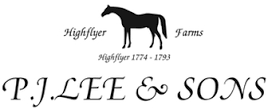 Our Team
KEVIN RUSSELL
Business Owner
NEIL HOCKEY
Senior CCTV Surveyor
SHAUN RUSSELL
Senior Engineer
KIM WORTHY (Left)
Office Manager
NAOMI SHERWOOD (Middle)
Business Development Manager
CLAIRE BALL (Right)
CCTV Survey Co-ordinator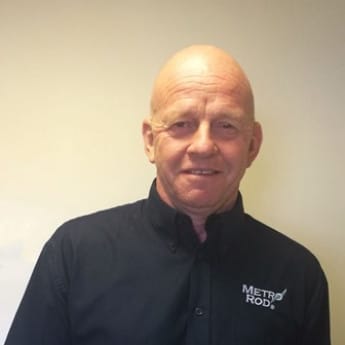 KEVIN RUSSELL
Business Owner
Kevin is the Business owner and Manager of the team. Kevin's background is in Groundworks and Construction Site Management meaning that Kevin has a wealth of knowledge and experience. Kevin has owned the Metro Rod Cambridge Franchise since June 1995, initially starting with one van, completing all the drainage jobs himself. The business has grown considerably over the years; he now employs 9 other people, including 5 drainage engineers and has recently started a sister company, Metro Plumb.
Outside of work Kevin is the Chairman for his local social club organising a variety of community events.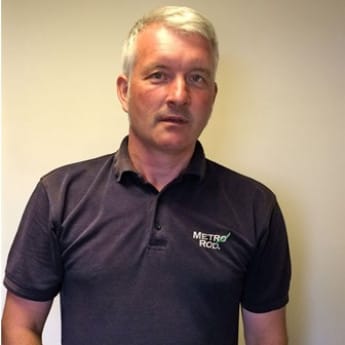 NEIL HOCKEY
Senior CCTV Surveyor
Neil is a drainage engineer and primarily our Senior CCTV surveyor. He has been with the company since 2009 and is a keen collector of vinyl.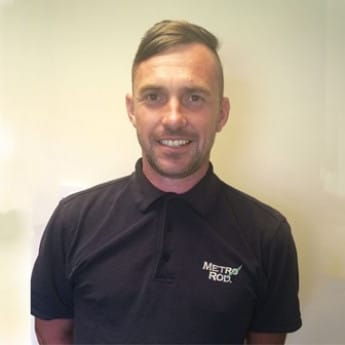 SHAUN RUSSELL
Senior Engineer
Shaun is responsible for excavation, pipe lining and plumbing to mention but a few of his skills. He is the tanker driver and operator. Shaun has been with the company since 1999.
Shaun races stock cars and is a go-kart racing enthusiast.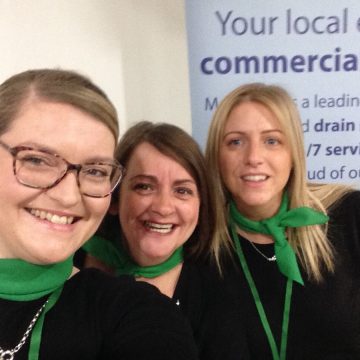 KIM WORTHY (Left)
Office Manager
NAOMI SHERWOOD (Middle)
Business Development Manager
CLAIRE BALL (Right)
CCTV Survey Co-ordinator
Kim has recently taken over as Office Manager and will invariably be your first point of contact at our office. Kim comes from a background of Facilities Management and makes an excellent addition to the team. Kim will arrange and log all jobs, provide communication during and after the job has been undertaken.
Naomi started to work for Metro Rod Cambridge in 2016 and is keen to establish new business connections and continue to nurture existing ones. Naomi is keeping all of the social media up to date and marketing our services through these platforms as well as networking and organising Ely Hero Awards.
Claire co-ordinates all of the CCTV Survey work we undertake and can answer all your queries relating to the surveys. As one of longest served members of the office staff, there is nothing Claire doesn't know about pipework!