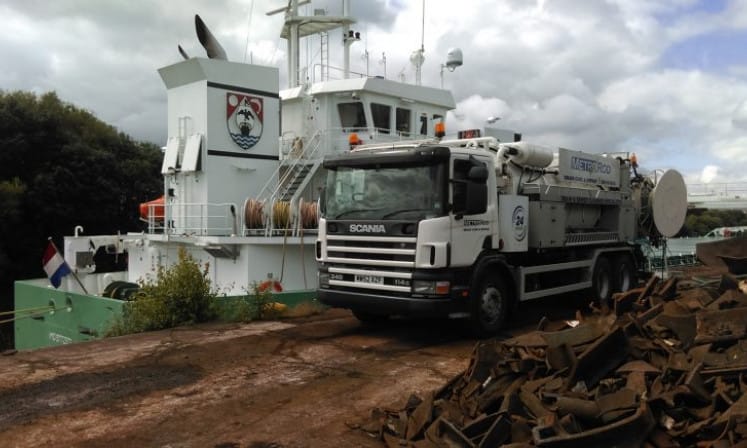 Manchester Central & South team Metro Rod were all hands on deck of a colossal 3000 Tonne cargo ship, Arklow Vale following the collapse of a new 500 tonne bridge platform adjacent to the M60 Barton Bridge, over the Manchester Ship Canal, Eccles.
The giant 87 metre cargo ship, now unable to exit the canal found itself stranded on the canal during a planned cargo collection of scrap metal from Trafford Park, bound for the Mediterranean shores of Spain. The ship & its crew have been moored up now for 2 months, meaning that the ships foul & waste water tankers were full to capacity – & requiring immediate action in order to allow the smooth running of the ships facilities.
Manchester's Metro Rod team engineers were dispatched along with their specialist 11,000 litre drainage tanker unit, in order to empty the ships internal waste tankers. The tanker drainage works undertaken was very effective, leaving the ship and crew ready to proceed with their onwards journey once the bridge repairs allow for safe passing.
The ship's captain commented "We are very happy that Metro Rod have provided us with this effective, reactive, & professional drainage solution – in extraordinary circumstances".
The work demonstrates the team's ability & commitment to providing a 24/7, full service drainage solution – whatever the challenges, circumstances or environment.