You may have noticed a significant drop in temperature over the past few days here in North Wales; we think it's safe to say 2019 has started off as a cold one! We are currently sat in the Deeside office, as I'm sure most of you are, clutching at the heaters, striving for that last bit of warmth. But did you know that the cold weather can impact your drains in a big way? Take a look at how you can stop the cold weather becoming an issues with your drains, and also how we at Metro Rod Deeside can lend a hand too!
So, what are the most common issues?
One of the most obvious problems caused by cold weather is your plumbing pipes will probably freeze. Best way to combat this is to use a heat source to thaw the pipe. A hairdryer or towels which have been soaked in hot water around the pipe will help restore water flow. You can keep the ice at bay by wrapping insulation around the pipework, you can pick up some tubular insulation from any hardware store for very little cost.
Ensure any guttering, downpipes and drains are clear of any debris such as leaves and silt before the cold sets in. We can give you a hand with your guttering using our MetroVac technology, read more about that here! Piles of leaves and silt can freeze over and cause a blockage when the frost comes, so best to tackle it before then!
Call in our team of local drainage experts to undertake a FREE site assessment ideally in late autumn before winter sets in, we can make sure you then get the help you need from our engineers to clear your home or business of any blockages.
Winter is also the time of year you need to avoid pouring fats and oils down your sink/plughole. Fats and oils can freeze against the walls of the pipes and restrict water flow. This will eventually block the pipe all together. Pour some hot/near boiling water down the plug slowly in short bursts to break apart the frozen fats/oils. Don't pour fats and oils down the sink, leave them to cool and pour them into a container for the bin.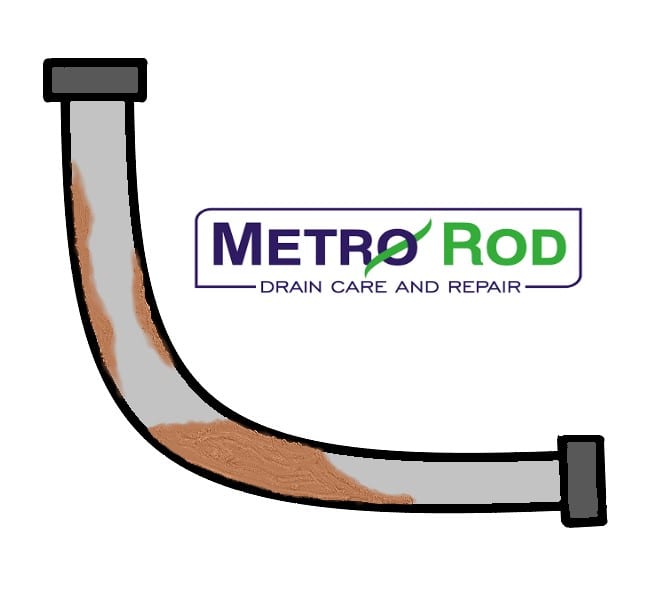 What's the worst that could happen?
Well you'd be surprised but quite a lot can happen if you don't take care of your drains. A blockage is just a small issue you could come across.
We're obviously the experts you need to call in when you come across issues like a blockage. We're also here when things go really wrong with issues such as burst pipes. Whether it's underground or over ground (Womblin' free!), we can replace pipework to get you back up and running in a jiffy. When water freeze in pipes to form ice it will expand. This creates pressure on the pipe wall and could eventually lead to cracking and bursts.
Underground repairs can be identified using our CCTV iTouch Technology, we can then make repairs without the need to excavate in some cases, using No-Dig Technology performed by highly trained engineers. Above ground level pipework can be fixed quickly and without disruption by us too!
Why not be prepared?
Don't just wait for the temperatures to drop and cause issues with your plumbing and drains, let us help you in the Autumn months by carrying out Pre-Planned maintenance at your home or business. We can carry out a full site clean of your drains. This will ensure they're debris free before the winter sets in. We provide expert engineers who can offer you advice whilst on site. We aim to keep your drains flowing freely right the way through until spring.
If you feel that your home needs some TLC before the real cold rears it's head, or if you're already experiencing blockages, check out our information below and get in touch! Our office will be able to listen to your drain worries and assign an engineer to help. We're there every step of the way should you have any questions too!
And if you have already had one of our expert engineers to your home or business, be sure to leave us a review on Google or Facebook!
Call Us On; 0808 250 9915
Visit Our Websites; North Wales Area
Email Us On; [email protected]
Connect On Our Social Media;