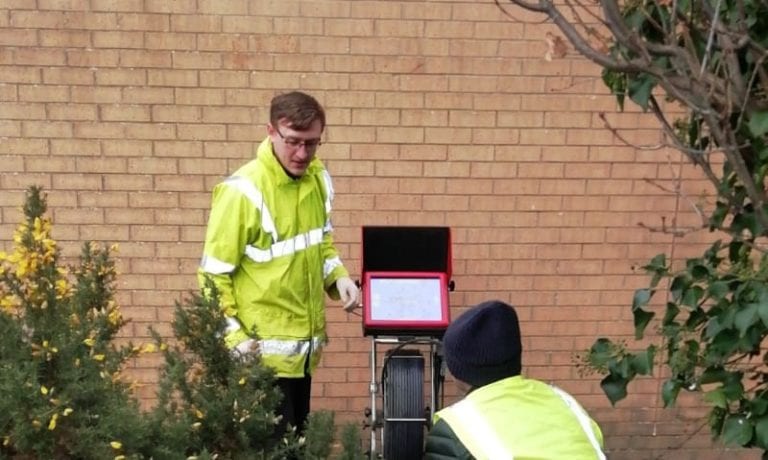 Getting a quick turnaround for customers on our CCTV Drain Camera Survey's is often crucial. With costs needing to be kept to a minimum timing is a key. We carried out an urgent CCTV Survey for a client on a large residential development in Bournemouth who needed to know what was causing the drains and gullies blockage which in turn was creating localised flooding.
Metro Rod (Dorset) is an industry expert in drain surveys and sewer examination reporting with years of experience in the industry. Therefore, you can trust that we are extremely knowledgeable and know how to solve any issue.
As industry experts in CCTV drain surveys, Metro Rod (Dorset) has invested in innovative technologies, such as the iTouch Live CCTV system, allowing us to deliver CCTV drain surveys that you can view in 'real-time'. We are also able to directly stream the survey to our office, meaning that in most cases, your CCTV drain survey has already progressed to the next stage of processing before our engineer has left site. This means that we are able to conclude each of our reports much more quickly than before. At Metro Rod (Dorset) we understand that time is valuable, whether you're a domestic customer, or a commercial customer with clients to please. Using iTouch CCTV drain surveys cuts time and costs, and massively improves efficiency.
Metro Rod (Dorset) has a variety of CCTV drain survey units, allowing us to survey drainage systems of all sizes. For larger sites, we use a crawler unit with the camera system attached to it, which is remotely controlled by one of our expert engineers, and offers a panoramic view of the condition of your drains. All of our surveys are carried out to the latest industry standard.
For more information on CCTV drain surveys and other services by Metro Rod Dorset you can see our services page here, or feel free to call us today on 0808 250 9905, or email [email protected] You can also follow our Twitter page here, and like our Facebook page here.
Lastly, if you have had Metro Rod (Dorset) carry out a CCTV drain survey for you in the past, or help with other issues, we would love it if you would leave us a review on Google here!
"We guarantee our clients a safe, professional and honest service day and night."