We're proud to have celebrated Metro Rod North East's 20th Anniversary on the 1st of June 2019, Metro Rod North East are drainage specialists working around, you guessed it… the North East of England. We introduced Plumbing to the company back in in February 2016 and have kept growing both the Plumbing and Drainage services we offer ever since, recently introducing Graffiti Removal & Prevention along with Asset Mapping.
Tricia Craig, started the business with her now ex-husband in 1999 where they moved from York in order to start a new business and new life with their two young children.
Tricia said "I loved the fact that I could bring my children up and build a strong business at the same time."
At the time of buying the business they had no additional staff and did all work that came their way themselves. As time went on more Drainage Engineers and office staff were required to manage the work load and our Metro Rod Family began.
Since 2013, Tricia has been sole owner of the business and we are now a strong team of 27 including: a salesman, 6 office staff, 3 plumbers and 18 drain heroes.
Tricia spoke about the need to keep up with growing demand "Staffing is a particular challenge due to the fact that we are a genuine 24/7, 365 days a year company and our clients often need us outside the normal 9-5;  saying that I currently have a great team, several of who have been with me for over 10 years."
Throughout Metro Rod North Easts life, we've made some lovely memories and life long friends, along with introducing a few Metro Rod babies along the way (our next generation engineers). It's great to see our employee's lives blossom along with the business.
Our business is ever expanding and there's no slowing down for Metro Rod North East. Tricia says "I am keen to take Metro Rod North East to the next level, taking a bigger slice of the work that is available and showing more customers that Metro Rod is the name to trust. We offer a transparent service and ensure that our clients get the best advice and service every time they call us."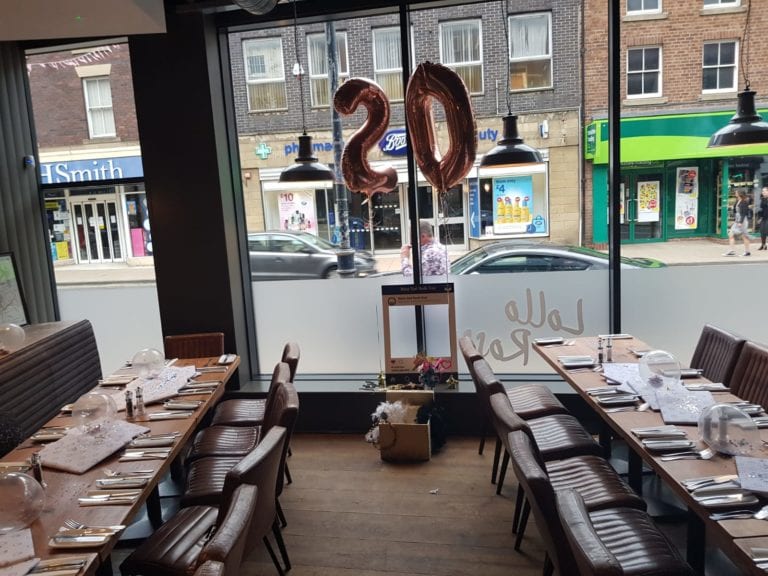 We had a big works night out to celebrate the 20th Anniversary that went off with a BANG! Ordering caricatures of everyone in the team (which was a great laugh), an awards ceremony, a magician, a makeshift photo station, an amazing cake and cut out masks of Tricia's face for us all to wear as a bit of a gag, The night went really well with everyone enjoying themselves (and obviously Tricia treating us to the free meal and drinks… who wouldn't)
We look forward to Metro Rod North Easts Future and are proud of the work carried out on site and in the office, proud of our employees and our achievements.
"I am proud of the business that I have built and proud of my team. Together, we work hard and it is due to this teamwork that this business is a success."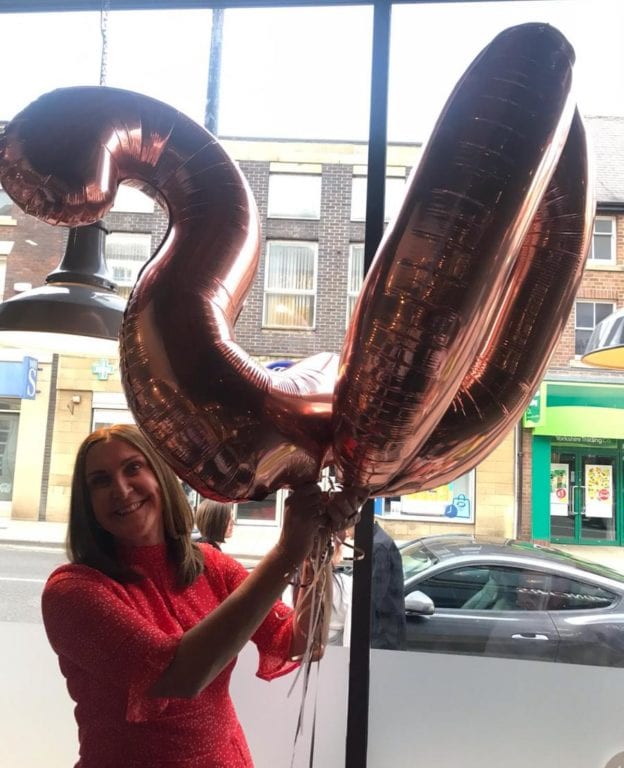 Thank you all for helping us get to where we are today!!!