Where the Heart Is was a British television family drama series, first shown in 1997, set in the West Yorkshires very own Slaithwaite in Huddersfield. The original leads were played by Sarah Lancashire and Pam Ferris, who played sisters-in-law and colleagues at the Slaithwaite Health Centre, Huddersfield. The series was filmed in the Colne and Holme valleys of Huddersfield in West Yorkshire using the real-life villages of Marsden, Golcar, Slaithwaite and Meltham. The first series was mostly filmed in Slaithwaite, however, from series 2 onwards, Marsden was used as the principal filming location (also in Huddersfield).
Can you believe that Where the Heart Is, was one ITV's longest-running TV series, was based on a health centre down the road from us here at Metro Rod West Yorkshire?
The building company who were carrying out the refurbishments contacted Metro Rod West Yorkshire to carry out a full CCTV Drain Survey due to our local, professional knowledge. A full CCTV survey was carried out along with high-pressure water jetting of the drains so a full report could be submitted. Read more on CCTV Surveys here.
In the submitted report we were able to highlight several defects, both structural and service, on the pipework ranging from root ingress to cracks to silt deposits. The refurbishment work was already well underway when Metro Rod West Yorkshire was contacted again to carry out the further recommendations.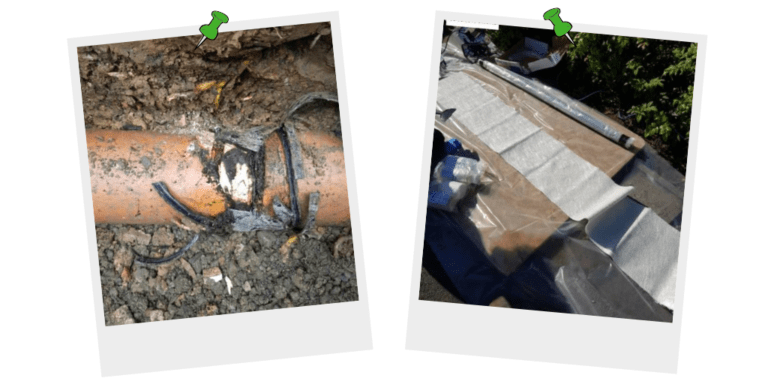 We used our no dig technology to install several structural patch drain repair. No Dig Drain Repair options vary depending on the application, but they all involve inserting a liner into a drain which is impregnated with resin. The liner is moved into position, whether it is local or full length, and then inflated to give a watertight drain repair by effectively making a thin strong layer inside the existing drain. When the required cure time has elapsed, the means of inflating the drain repair is removed to restore the full drain function and integrity. Learn more about 'No Dig' Localised Structural Drain Repair (LSRs)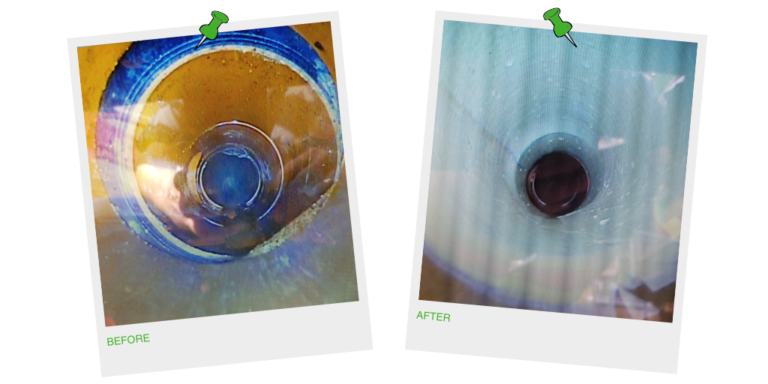 On one section the pipework had dropped so badly due to root ingress that there was no other option but to carry out an excavation drain repair and replace a fraction of the pipe. The damage was caused due to large tap roots. By excavating the pipes we secured the pipework in place using 'No Dig' Localised Structural Drain Repair (LSRs)to make sure the pipework will not move again as the pipe is now situated in large shrubbery.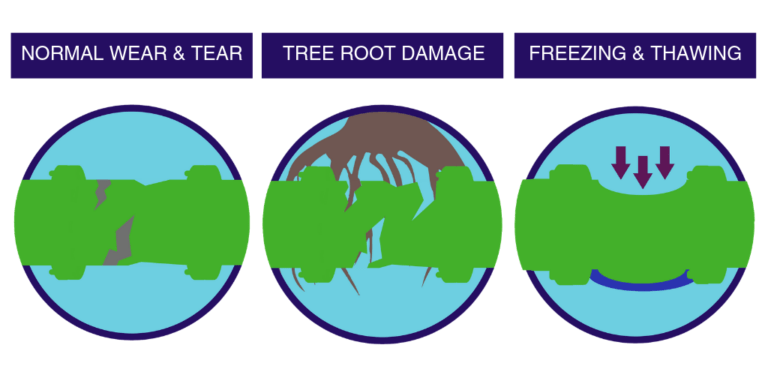 The drain repair work was carried out whilst Slaithwaite Health Centre was operational with minimal disruption. Health and safety played a bit part in this operation as the health centre was up and running every day. As a company, we aim to professionally and efficiently provide a first-time fix for our customers and provide value for money whilst abiding health and safety regulations.
The series is no longer running so thankfully there was no film crew for us to get in the way of!
Are you in need of drain repair in Leeds, Wakefield, Bradford and Huddersfield?
We are able to diagnose a potential need for drain repair by CCTV Surveys which allow our engineers to inspect the drains and decide the best solutions. The CCTV Surveys provides images of the actual damage, connecting pipework and the access to the problem area, therefore, allowing Metro Rod West Yorkshire to perform the best drain repair.
A damaged drain without drain repair can lead to worse problems if not repaired. Without drain repair, damaged drains can cause blocked drains, blocked toilets, smelly drains or in worse scenarios, leaks and flooding. To avoid blocked drains, drain repair should be carried out as soon as possible. Here at Metro Rod West Yorkshire, we can provide the best drain repair and car possible.
Collapsed pipes whether caused by frozen pipes, wear and tear or root ingress, we aim to restore your drains back to their full functionality. Following our CCTV Surveys that examine the cause and extent of the damage, our professional engineers will work efficiently to repair or replace your drains.
The best way to ensure your drainage systems are running at peak capacity with no blocked drains or need for drain repair is to keep on top of regularly maintaining the drains' cleanliness. Contact us, and we can arrange for one of our team to attend the site at a time convenient to you and assess your exact requirements:
Step 1
A Technical Site Surveyor will visit your premises to carry out a FREE site survey. They will analyse previous drainage problems and highlight areas of concern.
Step 2
We usually recommend an initial clean that will return the pipework to full flow and optimum performance.
Step 3
A tailor-made programme is prepared showing which part of your system requires more frequent attention.
Step 4
By prior arrangement and at a time which is convenient for you and your business, our engineers will carry out scheduled works as agreed. A tailor-made solution for your business.
Need Our Services?
Blocked drains can be very persistent, and we know its stressful and hard to unblock drains yourselves. Metro Rod West Yorkshire is your local drainage expert, so if you're facing a blocked drain or need for drain repair  give us a call as it is our job to safely and efficiently unblock blocked drains. You can contact us to unblock blocked drains and provide drain repair, toilet unblocking, gutter cleaning or drain clearing,  PPMs (Pre-planned Maintenance), CCTV Surveys, septic tank management and emergency tanker services.
If you are interested in PPMs or any of our other services, please see the areas we cover and our contact details below:
| | | |
| --- | --- | --- |
| Bingley | Horbury | Pontefract |
| Birstall | Huddersfield | Pudsey |
| Bradford | Ilkley | Queensbury |
| Castleford | Keighley | Settle |
| Dewsbury | Knottingley | Shipley |
| Driglington | Leeds | Skelmanthorpe |
| Glasshoughton | Liversedge | Skipton |
| Guiseley | Meltham | Slaithwaite |
| Halifax | Menston | South Elmsall |
| Haworth | Mirfield | Tadcaster |
| Heckmondwike | Morley | Tingley |
| Hemsworth | Normanton | Wakefield |
| Holmfirth | Ossett | Wetherby |
| Honley | Otley | Yeadon |
Visit our website:
Metro Rod Leeds & Wakefield, Metro Rod Bradford & Huddersfield
Email us on [email protected]
Call us on 01484 844100.
Leave Us Some Feedback:
At Metro Rod, we appreciate feedback from our customers so that we can continue to improve our services. If we've recently unblocked your blocked drains or any other work carried out by Metro Rod West Yorkshire, please feel free to leave us a review on either the following:
All our engineers are highly trained with a van equipped with the most up to date equipment to clear any blocked drain that presents itself to us. We have specialist electro-mechanical machines that negotiate pipework with multiple bends to remove wipes and clear the blockage leaving the pipe free flowing.
You can call us to unblock drains and provide drain repair, toilet unblocking, gutter cleaning or drain clearing. We also provide PPMs (Pre-planned Maintenance), CCTV Surveys and emergency tanker services.
View Our Certification
Construction Line
Safe Contractor
CHAS
Environment ISO 14001:2015
Quality ISO 9001:2015
H&S OHSAS 18001:2007
Achilles
Water Jetting Association