The City of Ely was thrilled to host High Royal Highness the Prince of Wales and the Duchess of Cornwall on Tuesday 27th November. It was a jam pack day for the Prince and Duchess, the Prince visited the local Almshouses guided by the Patron of Thomas Parson Charity, David Brand.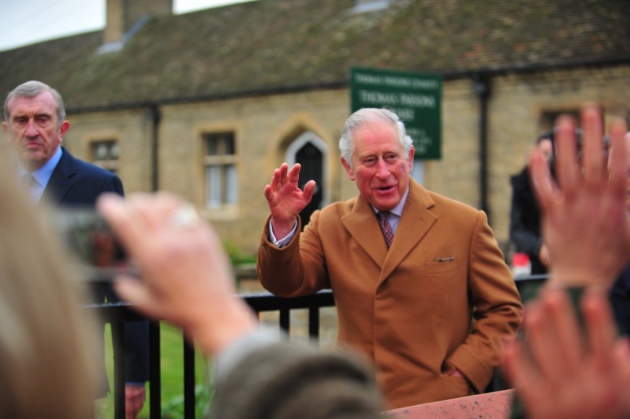 Poets House Hotel in the centre of Ely had the honour of hosting the Prince for lunch where he chatted to local residents.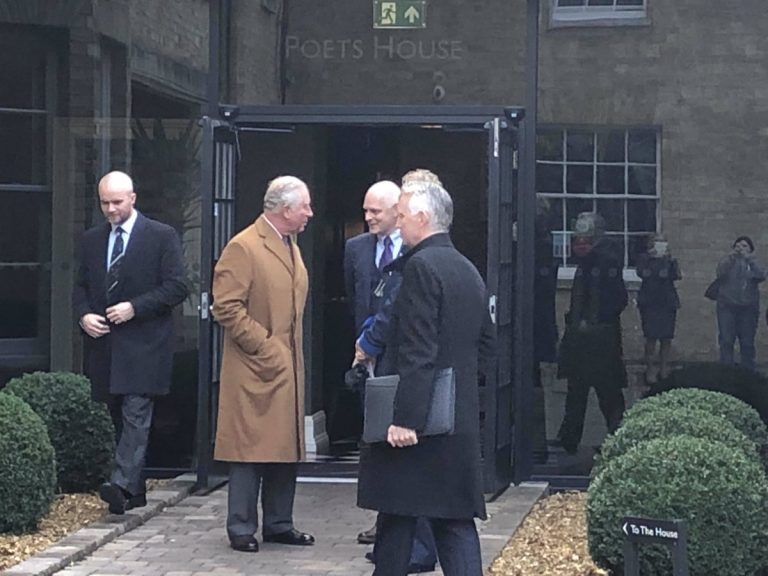 Our Business Development Manager, Naomi had the honour of being invited to the 40 year celebration of the The Stained Glass Museum in Ely of whom the Prince is a Patron;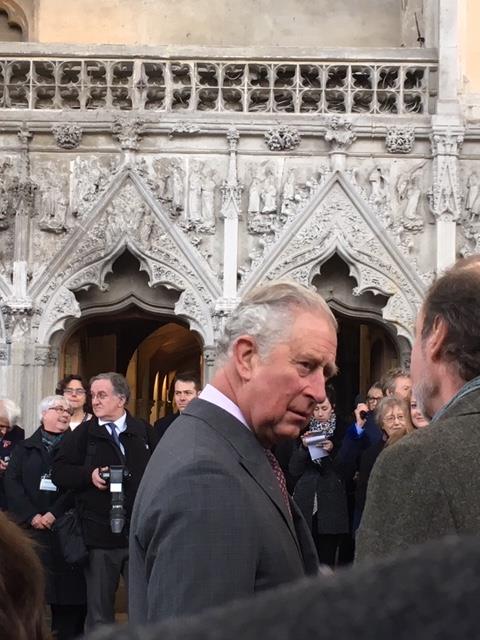 Prince Charles unveiled a new plaque and cut a cake to mark the occasion. Naomi our Business Development Manager was thrilled to meet and chat to His Royal Highness. Naomi says "I didn't think I would actually meet him but I did! He shook my hand and asked where I worked, I told him for a local Drainage Company, Metro Rod, I also told him about Ely Hero Awards and he asked me if the event had happened yet, I explained it takes place each summer " she goes on to say "He was so lovely, very warm and personable, he engaged with so many guests at the event, he didn't rush, it was a very special occasion and it was a great privilege to have been invited"
Metro Rod Cambridge works very hard in the local community keeping the drains flowing freely! The services include;
Unblocking Drains
CCTV Drainage Surveys
Gutter Clearance
Pipe lining and Patch Repairs
Grease Trap Empting
Tankering Services
We also organise the wonderful community event – Ely Hero Awards which has become a highlight in the calendar.
If we can assist you with any Drain Care Requirements, please do not hesitate to get in touch;
Phone our office on 01353 659047
Visit our website Metro Rod Cambridge
Check our Facebook page
Follow us on Twitter
Connect with our Business Development Manager, Naomi on Linkedin