How does Metro Rod help Liverpool Freshers Week?
On first thoughts Metro Rod and Freshers Week in Liverpool don't seem to have any connection what so ever but believe me, Freshers Week could be impacted if Metro Rod weren't here to unblock the drains and keep the drains freely running in many places frequented in the Liverpool area by students!
Metro Rod are proud to work in the wider Liverpool area to ensure that there are minimal drain blockages and associated problems and we are on hand 24/7 to ensure that if there are any problems they are dealt with quickly.  We work for a massive variety of clients associated with students and so we do have an impact on them and their experience in Liverpool.
Liverpool is home to approximately 70,000 students at any one time!  It is considered a Student friendly city due to it's friendly locals, relatively cheap living, good transport links and obviously the great universities!  Liverpool has four Universities (three of which Metro Rod work regularly for) and these universities are renowned for their great standards of teaching.  Once a student is in Liverpool though what is here for them to do, on Freshers week and beyond!?
So, if you are heading to Liverpool as a student and will soon be enjoying Freshers Week here then 'Welcome' to our great city and remember that Metro Rod are always busy, unblocking drains and trying to ensure that your experience as a student here is memorable for all of the right reasons!
If you have any enquiries about Metro Rod and the great drainage services that we offer, from unblocking drains to unblocking sinks, pipes, gutters and downpipes, as well as providing pre planned maintenance for drainage systems then please get in touch with us:
Either
Connect with us on Facebook or Twitter
Call us on 0151 909 2807
Go to our website, metrorod.co.uk/Liverpool
Connect with Jenny, our Business Development Manager on LinkedIn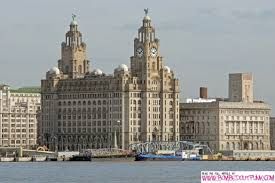 If you have any drainage requirements at all on any sites, be it an investigation for blocked drains or a full site CCTV survey of newly installed drainage please get in touch, we are reactive, responsive and will sort out your drainage problems for you!