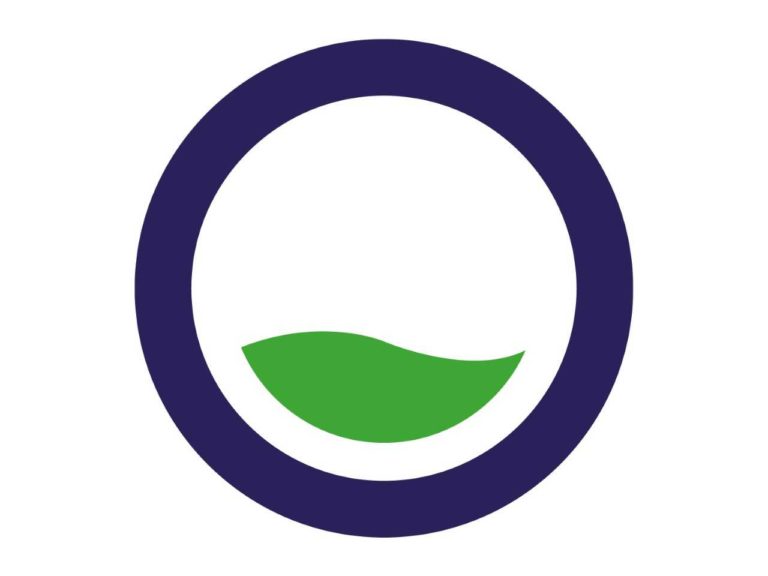 Metro Rod Central London is probably best known for clearing blocked drains and blocked toilets for our many commercial and residential customers and it's true that this is a central part of what we do, Our trained and qualified engineers all carry with them the necessary tools to unblock any drain and wherever you are in London, from Stratford to Ealing, from Dulwich to Camden, from the City of London tower-blocks to a Mayfair bistro, we can take away situations like this, typically using high pressure water jetting techniques:
Sometimes though the tell-tale signs are only visible INSIDE your building. Avoiding any photo fo a blocked toilet (!) take a look at this scenario which clearly did nothing for the reputation or hygiene of the public building it happened within: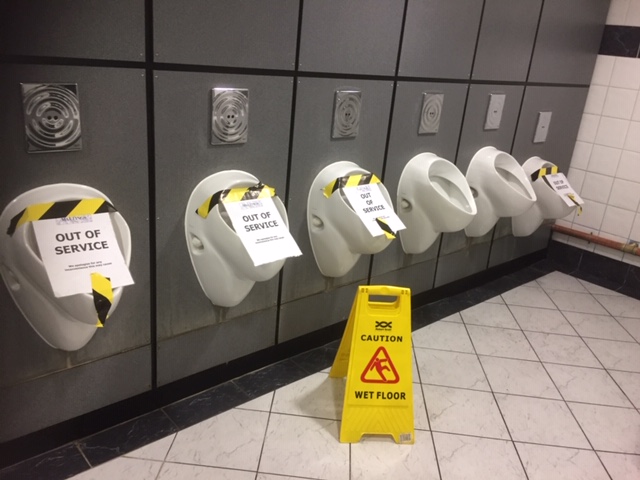 In this instance a build up of uric scale in the pipework was the cause and our engineers were able to swiftly restore these urinals in Central London to service using electro-mechanical cleaning methods.
Sometimes the cause of drainage problems is unclear from the surface and in this instance a CCTV drain survey will be required in order to inspect the drains from surface level. Our CCTV survey will enable any damage to your drains to be identified and assessed: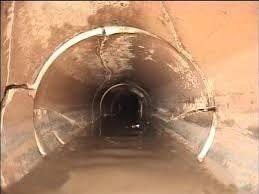 If a situation such as this has arisen we have the skills to repair the damaged drain using "no-dig" drain-lining technology whereby a renewed inner coating "sleeve" is fitted within the drain from surface level. This avoids the expense and inconvenience of an excavation: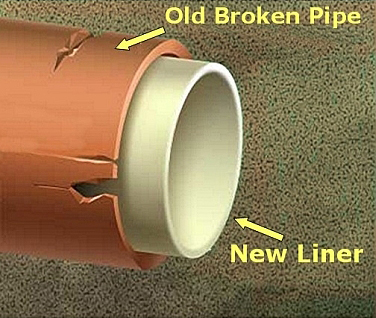 In an extreme case however, such as a collapsed drain, an excavation and replacement may be necessary.
London's drains are not just underground and out of site , however. Some drainage is clearly visible on the surface such as typical car park channel drains like the one below: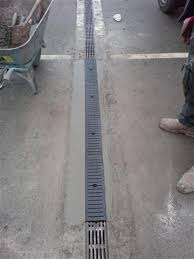 Typically cleaning these drains will form part of a pre-planned maintenance programme and this is an essential service for any large commercial or public site. By adopting a "prevention is better than cure approach" businesses in London make  sure that they are not disrupted by drainage problems which inevitably arise if drain-cleaning is neglected on any busy site.
Those "drains in the air" , your gutters, can also cause problems if not cleared, particularly at this time of year following leaf-fall.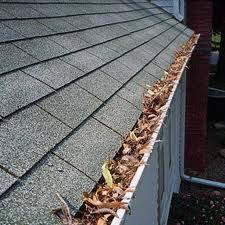 As you can see Metro Rod's services are many and wide-ranging. We are not JUST about blocked drains and blocked toilets but about a holistic approach to our customers' overall drainage systems and we have the expertise to diagnose the correct approach and implement whatever solutions are necessary to ensure that drainage problems are quickly resolved and drains are kept free-flowing across London.
To discuss how we can help you with any drain care or maintenance issue in London please don't hesitate to get in touch with us.
You can contact us on:
by emailing us on [email protected]
Going to our website; www.metrorod.co.uk/local/central-london/
or connecting with Gary, our Commercial Director on Linked In
We look forward to hearing from you soon!