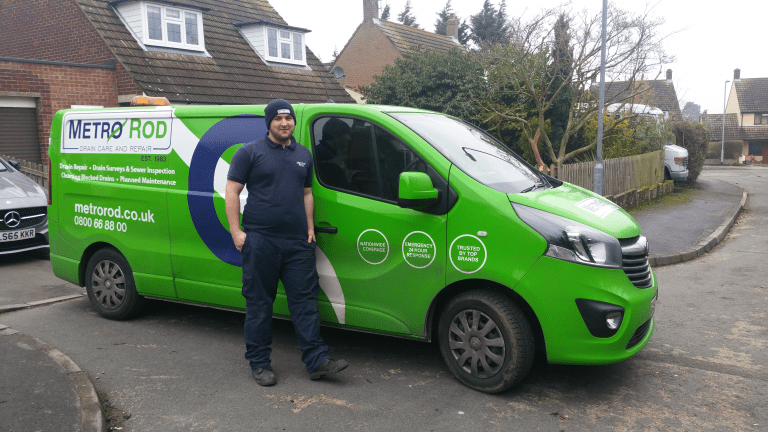 Metro Rod West Essex have recently rebranded our fleet of drainage and plumbing vans to reflect Metro Rod's bright new look. Our engineer Mitchell Davis is shown here proudly representing our commitment to customers whether it be dealing with a blocked drain, blocked toilet, plumbing emergency or a more complex drain repair.
You will see our new bright green vans across our area including Harlow, Bishop Stortford, Romford, Hornchurch, Hoddedson and Hertford. We work for many household name commercial customers as well as always being available to assist house holders with any drainage problem.
Call Metro Rod West Essex on 0800 668800 and one of our vans will arrive to solve your problems. We look forward to seeing you.