We get numerous calls regarding smelly drains, which is often the first sign of when something is wrong, there is no single cause for all bathroom drain odours and the smell can spread through to the whole house.
There are a number of things which can cause a blocked drain.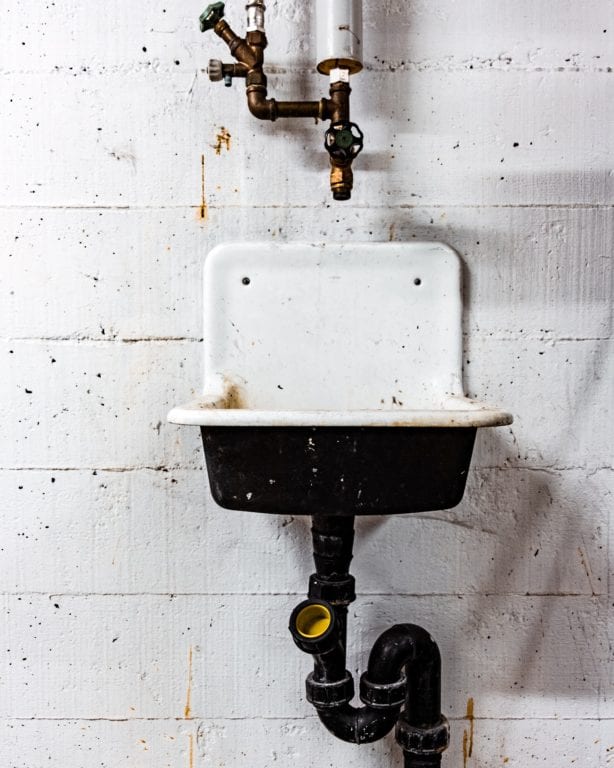 Even if there is a blockage further down the line outside this can still affect the smell of the drains internally.  This can be caused by many different things from sanitary items, wet wipes, a faulty Air Admittance Valve (AAV) as well as tree roots or build-up of silt.  Blockages mean that the normal 3 p's (paper, poo and pee) will get stuck along with the blockage and will create smelly drains.
Build-ups are a common cause of smelly drains, residue from products such as hair, soap, grease and food waste.  Sink Strainers are a good preventative measure if you do not have one already but if already an issue, try the below methods.
To help and eliminate odour caused by clogged up pipework and bacteria, once the visible debris is cleared you can put the plug in the sink, fill it with hot water add the bleach and then let it flow down the drain.
Boiling hot water alone can take time to clean, so try bleach which can help to kill off the bacteria. You can also try 1-2 teaspoons of baking soda into the plug and washing it down with boiling water. These methods should help to break down debris and eliminate smelly drains.
The products available on the market for clearing drains may have a detrimental effect as they can solidify in the pipework which will make the problem worse.  We do not recommend these are used.
If you have tried these methods and the drain odour continues there could be a more serious issue with the build-up of fat/grease or other debris further down the line which will need our expertise with Electro-Mechanical Cleaning (EMC) of High-Pressure Water Jetting (HPWJ).
Call us to schedule an appointment and we will send one of our expert engineers over to help, we are your local drainage expert in the South Gloucester, Somerset or West Wiltshire areas.
You can visit our website if you would  like to book in for a FREE site assessment with our Operations Manager call us on 01225 344511 or email [email protected]
To keep up to date with all of our latest news follow us on Twitter, Instagram, Facebook, and LinkedIn