State of the Art Equipment – only a phone call away!
Blocked drains can strike at the most inconvenient of times, and as much as we would love it if standard drain rods could rid us of the problems, it isn't always that simple. Sometimes your blocked drains need that extra bit of TLC that your one-man band can't provide. That's why Metro Rod Bedford have invested in a state of the art Picote Cutter to allow for speedier, more efficient drain cleaning.  Using the best equipment in the industry allows for a better service, leading to better results across the board when it comes to the care and repair of your blocked drains. Not only do we have the best equipment in the business, we are also on call 24/7, with some of the fastest response times in the industry. All of this is why more and more people are choosing Metro Rod to unblock their drains time and time again.
By using our innovative Picote Cutter, we're able to add value to every job. This is a specialist piece of equipment for fast and efficient drain cleaning, including the removal of scale and calcium build-up, tree roots, concrete deposits, as well as failed liners and imperfections in pipes.
The Picote has a spiral machine head that is inserted into the affected drain, which when operated, spins at such a rate that it essentially cuts out the material affecting the drain. Blocked drains don't stand a chance. Click here to visit the Picote Website and see what it can do for you!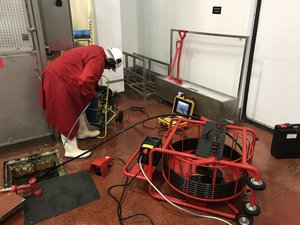 The beauty of our investment means that no matter the cause of your blocked drains, we are able to offer a remedy using innovative, industry-leading techniques. What's more, in the long run, the use of a Picote Cutter can save you money as we spend less time alleviating the issues that are causing your blocked drains.
Metro Rod Bedford are your one-stop shop for drainage and plumbing solutions across Beds, Bucks and Herts.  Areas we work in include Milton Keynes, Dunstable, Bedford, Luton, Watford, St Albans and Stevenage. To view the full list of locations we cover, you can visit our website here.  Additionally, to find out more information on our specialist services, along with the rest of our full range of drainage solutions, you can see our services page here.
For up-to-date information and news surrounding the world of Metro Rod Bedford, you can follow our Twitter page here, and Like us on Facebook here.
For queries relating to blocked drains, small or large, or any other drain care and repair services, call Metro Rod Bedford on 01582 666543, or email mkblw@metrorod.co.uk
Metro Rod Bedford and Milton Keynes – always professional, always on time, always on call!