How to Unblock a Drain – Our Top 5 Tips!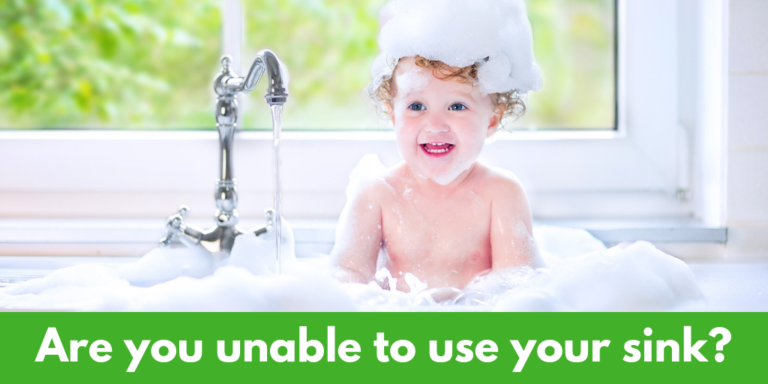 When you're suffering with blocked drains this can cause unwanted stress in a household. When you spot the water draining slowly or it simply just won't drain away at all, this is the sign of blocked drains. Something has got stuck or has built up causing an obstruction. Here at Metro Rod West Yorkshire, we are drainage specialists that cover Huddersfield, Bradford, Leeds, Wakefield and surrounding areas. We are well equipped to help you with blocked drains but we are also keen to help prevent such blockages and help you try and fix the problem before having to call us.
Below, Metro Rod West Yorkshire has written an article that can help you unblock a drain at home without too much stress.
Baking Soda and Vinegar, really?
Yes, really, you can use two basic ingredients that are probably sitting in your kitchen cupboards right now! Baking Soda and Vinegar are the most effective, home remedy cleaners that you can use for many things in your home: cleaning pots and pans with baked-on residue, freshen up the dishwasher, scrub stains from coffee mugs and unblock drains! It's completely natural too. If you use around 1/3 of a cup of both baking soda and vinegar and mix together, this will begin to fizz, so quickly pur this down your sink. Let this sit for an hour or two then follow up with some hot water!
Did you know you can sprinkle a little bit of baking soda at the bottom of your laundry basket can stop subdue smelly odours? Not related to unblock a drain but a good tip none the less! 
Baking Soda and Salt!
"Baking soda again?" you're thinking. It works just as good as Baking Soda and Vinegar. Simply pour half a cup of both table salt and baking soda and pour down the drain. After 10-20 minutes follow with some boiling water and again the chemical reaction should dissolve and unblock a drain.
The good old plunger.


Plungers are a simple yet brilliant mechanism that can suck blockage from your blocked drains. They require a bit of strength and patience as it may take a few tries but they have been known to be successful to unblock a drain for decades!
Chemical cleaners.


Have you tried the above methods but nothings working? Chemical drain cleaners are available in most supermarkets. Pour the cleaner down the drain and leave for a few hours then follow up with hot water. This should result in a clean, unblocked drain.
Please note: Always follow the instructions on the bottle when using heavy-duty cleaning products.

Biological cleaners are available too!


Being environmentally friendly is very important. If you'd rather avoid chemical cleaners there are biological cleaners available too. Biological drain cleaners use enzymes to chew and battle through any blocked drains. Their power is limited in comparison to chemical heavy-duty cleaners however if you're trying to remove hair, soap or other lighter blockages, they should do the trick.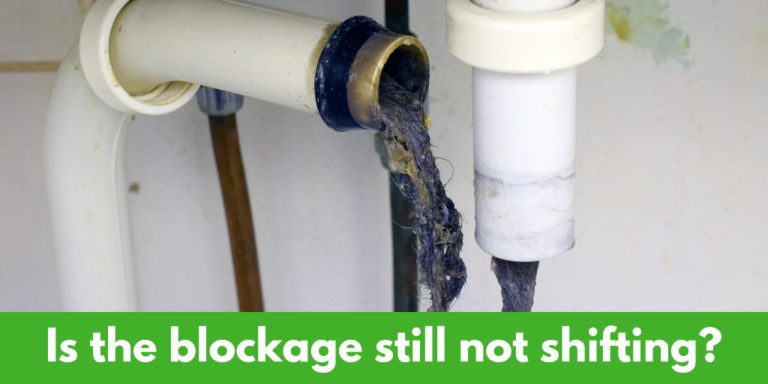 Need Metro Rod West Yorkshire to help with your blocked drains?
Nearly half a million tonnes of fats, oils and grease (also known as F.O.G) enters the UK sewage systems through your sinks causing blocked drains. Grease is sticky and therefore attaches to the walls of our pipes building up, eventually resulting in a blocked drain. Fats and oils cause damage to wastewater equipment generating costly drain repair. Even more importantly, if F.O.G reaches a natural watercourse, this can cause damage to our environment, oceans and seas.
Grease traps – heroes of your kitchen, preventing blocked drains!
Grease traps are designed to intercept F.O.G before it enters the sewage system causing multiple blocked drains. This can prevent any costly repairs, blocked drains or temporary closure of a business. Here are a list of commercial environments that use such systems:
Restaurants
Cafe's
Takeaways
Pubs, bars and inns
Hotels
Schools and colleges
Bakeries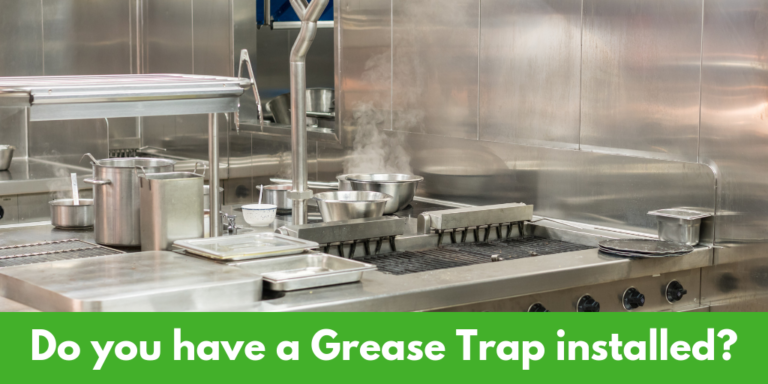 Business or home-owner, Metro Rod West Yorkshire provide the same 24/7 service to clear your blocked drains. Whether you're in Leeds, Wakefield, Huddersfield or Bradford, our engineers will want to offer the best and most cost-effective solution to your blocked drains.
High-Pressure Water Jetting is a process that uses propelled water at high speeds to clean surfaces and materials. This method of drain cleaning is highly effective as the impact of the high-pressure water on any blockage will soften and emulsify the blockage, restoring the flow of your blocked drains.
Electro-mechanical cleaning is a process that uses a motorised tool which includes a cable or spring. Our engineers would feed the cable/spring into the blocked drain and rotate. This breaks up any blockages and materials harmlessly.
Did you enjoy reading this article? Check out some of our similar articles below:
Top 10 things that will cause blocked drains!
Blocked Drains: Why Are Grease Traps Important?
Water should be treasured not polluted!
Free Download to save your pipes!
Check out our social media pages to keep up to date with new information and articles.
Want to find out more?
Head to Metro Rod Bradford & Huddersfield or Leeds & Wakefield and contact us directly.