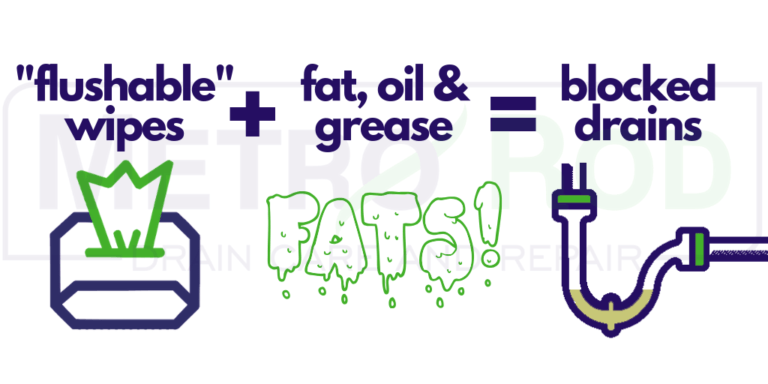 WAR ON WETWIPES – METRO ROD SOUTHAMPTON
Research has shown that over 75% of all blocked drains is made up of wet wipes. Fatbergs are a thick mass that can clog up your drains, formed by the combination of non-biodegradable solids such as wet wipes. As well as creating blocked drains, the disposal of wet wipes flushed down toilets has become an environmental emergency.
Wet wipes, even though they state they are "flushable", the wipes do not disintegrate in water. This is due to the vast majority of flushable wipes containing plastic resins such as polyester, polyethylene and polypropylene. If we start to look at wipes the same way we look at plastic straws and change our ways, we can start to clear up our drainage networks!
Yesterday on ITV's This Morning,  Alice Beer reported that 9.3 million wet wipes are flushed daily in the UK. Not only is this devastating our rivers and causing irreversible damage to our environment, they are blocking our toilets and drains! After volunteers discovered 23 thousand wet wipes along a stretch of the Thames riverbank,  Alice heads to Barnes to show us first-hand the damage they're having on our environment. You can watch the report here: https://www.itv.com/thismorning/hot-topics/alice-declares-war-on-wet-wipes
There are many different types of wet wipes in a household including baby wipes, face wipes, anti-bacterial wipes etc for you to dispose of. Bin it, don't flush it! Metro Rod Southampton receive call outs for blocked drains every day. The wipes that are flushed down the toilet quickly join forces with FOG (fat, oils and grease which should also not go down the drains, along with sanitary products, cotton buds, nappies and lots of other items) to form fatbergs which then lead to blocked drains.
Blocked drains can be very persistent, and we know its stressful and hard to unblock drains yourselves. Metro Rod Southampton are your local drainage experts, so if you're facing a blocked drain give us a call as it is our job to safely and efficiently unblock drains.
To save yourself the trouble of a blocked drain, bin your wipes to avoid blocked pipes! Simply remember the #3Ps – Paper, Pee and Poo, flush it down the loo!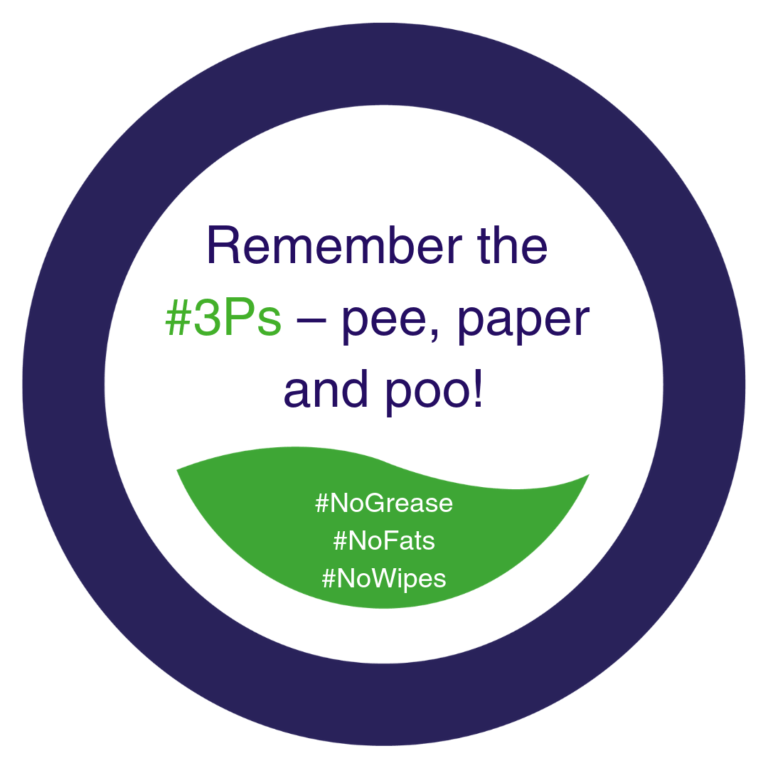 Have a blocked toilet? Blocked drains? It is necessary for you to call a professional to unblock the drains. Give us a call today and let our professionals unblock your drain safely and effectively so that you can get on with your life without any the extra stress!
If you find yourself stuck with blocked drains, Metro Rod Southampton can help!
Please don't hesitate to give us a call on:
02380 600 017 or drop us an email at [email protected]
You can call us to unblock your drains and provide drain repair, toilet unblocking, gutter cleaning or drain clearing. We also provide PPMs (Pre-planned Maintenance), CCTV Surveys and emergency tanker services. If you need any of our services, please see the areas Metro Rod Southampton cover & give us a call!
Areas We Cover:
Southampton                        Andover                             Warsash
Winchester                            Romsey                              Totton
Eastleigh                               Lymington                         Alresford
Salisbury                               Whiteley                            Stockbridge
Call us on 02380 600 017 or visit www.metrorod.co.uk/local/southampton
Find us on Twitter @MetroRodSouth, Instagram @MetroRodSouthampton & Facebook – Metro Rod Southampton, too!