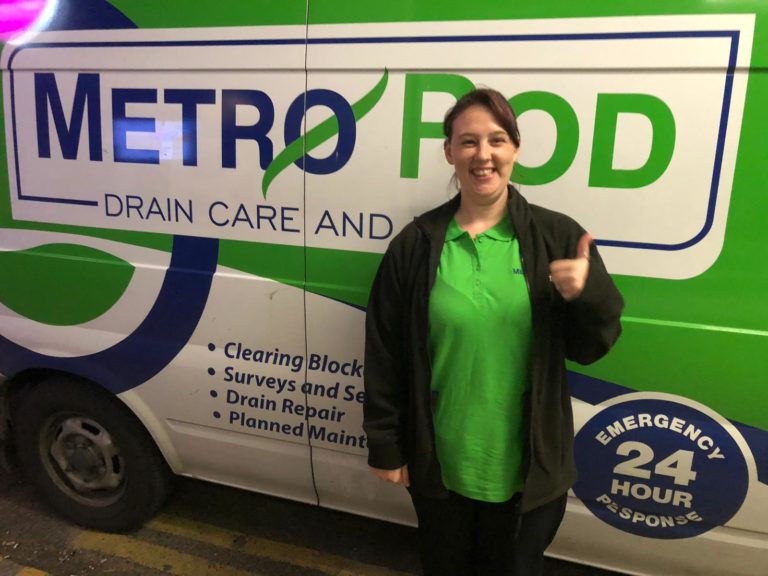 A big welcome to Pip who joins our every growing drainage and customer support team here at Metro Rod in Dorset and Portsmouth.  Pip's valuable experience will be a huge asset to the team. Pip will be working mostly in the office and will be working closely with Richard and Jane as part of Operations and our important CCTV quoting system along with further recommendations for our clients, who always require a quick turnaround on these important quotations.
Our commercial drainage clients require specialist knowledge for their quotations and we have seen an increase in this work with growing success and Pip will be very much involved in this area of our business.
We are excited about the future for our area which has seen steady growth over the last 12 months which is very much in line with the rest of the Metro Rod areas nationwide. All good news for our many customers.
If you find yourself running in to difficulties with your drains, our engineers are available 24/7/365
You can go to our website
You can get us on Twitter or Facebook
You can call us on 01258 863745
or you can connect with Jane, our Business Development Manager on LinkedIn
If you have a drainage problem, we have the solution!
Metro Rod Dorset  is very proud of our accreditations as an indication of the effectiveness of our safety arrangements. View Our Certifications below:
Construction Line
Safe Contractor
CHAS
Environment ISO 14001:2015
Quality ISO 9001:2015
H&S OHSAS 18001:2007
Achilles
Water Jetting Association