We are fully committed to servicing all customers in the current circumstances. Our engineers are working hard 24/7 to support all domestic and commercial customers.
Are you interested in learning more about our GPS Mapping Service?
Our GPS Mapping equipment will plot Manholes, Gullies and Channel drains to an impressive accuracy of 1-2cm. During the inputting of the data into our software during the works, Cover and invert levels will be calculated. Additional data including the structural condition of the manhole chambers will be recorded along with photos of the manholes internally and externally showing the locations and conditions. This can then be loaded onto an excel spreadsheet which will produce an inventory of the assets on site.
For purposes of productivity it may be sensible to carry out these works during a period where there will be a very limited number of cars on site. It is not uncommon for drains to be located within car park spaces. Should drains be located underneath a car this would affect the productivity of the mapping of the drainage system and the accuracy of the GPS results.
Upon completion of the GPS Mapping works on site, the information gathered will be processed and compiled into easily viewable reports including a Google Earth KML report. A CAD compatible layer of the site drainage layout will be created, also you will receive a detailed drawing of the site drainage system in an OS map format. Highly detailed Manhole report cards will also be included within the final report.
The CCTV surveys and drain mapping we carry out will heavily assist businesses or organisations aiming to obtain the ISO 14001 accreditation for Environmental Management. Our surveys will assist in identifying any potential risk the drainage system may pose on the environment should a pollution incident occur.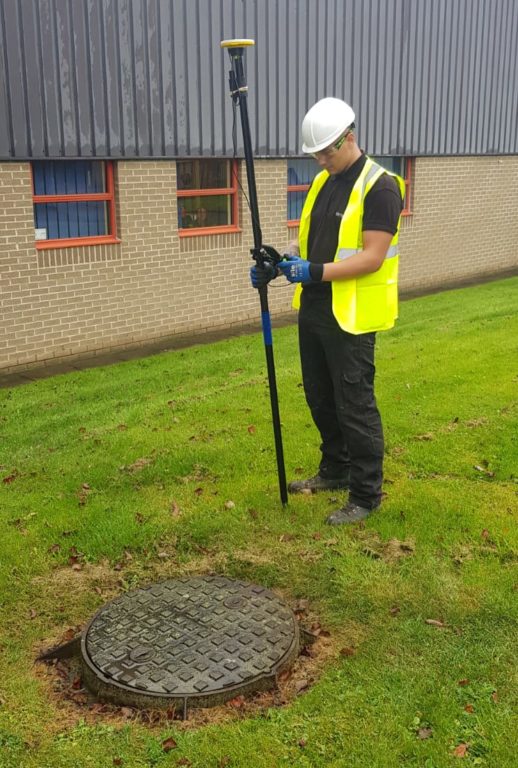 Check out our National Metro Rod YouTube channel for their video on Asset Mapping https://www.youtube.com/watch?v=FEoI5HvWrG8
If you would like us to visit your site call us direct on 0191 231 2310 or alternatively email [email protected]
Take a look at our Facebook and Twitter pages for up to date posts
Are you on LinkedIn Head over and connect with us!
Metro Rod North East Website