We are fully committed to servicing all customers in the current circumstances. Our engineers are working hard 24/7 to support all domestic and commercial customers.
Going home after a long, tiring day at work, really makes you just want to run a bath, pop a bath bomb in and relax. However, people aren't aware how bath bombs may be affecting their drains. The excitement of the fizzy, colorful explosions tends to distract people from what is in the bath bombs themselves. 
As Metro Rod have recently just set up a new account with Lush Cosmetics, we are trying to promote clear drains but also still want Lush customers to enjoy their products without worrying about blocking the bath drain. Having a blocked bath drain can be very stressful and if it is left for a while, it may expand and become a lot worse than intended.  
When bath bombs are used, the components of the bath bombs may not fully dissolve, leaving small clumps of salt to go down the plughole. As well as salts, some bath bombs have little pretty pieces of decoration; glitter, flowers, twigs and leaves. These small parts inside the bath bombs, can get caught up in hair, soap, dirt and other pieces of debris down the drain. 
Not only do the bath bombs contain salt and other foreign objects, but they also contain oils which are certainly no good for drains! When oils go down the drain, eventually they will go cold and turn into solid blockages and these clumps of solid oils will then catch anything else going down the drain.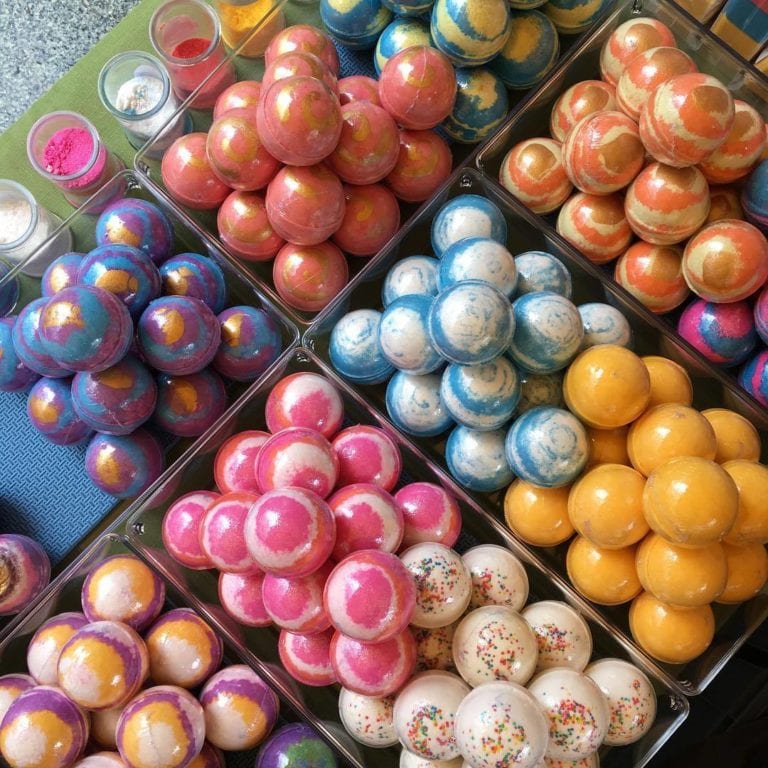 If you suspect that there is a blockage down your bath drain, the first thing to try, is to remove the plughole cover and see if you can relieve the blockage yourself. A regular plunger can be used to do this and make sure you are wearing some rubber gloves! Who knows what goes down bath drains! 
If the blocked drain does not clear after plunging, the best thing to do is to call out a drainage engineer from your local Metro Rod. Our engineers know best in any situation and will try their utmost best to fix everything they can. They may bring along one of our professional Wetvac systems, an EMC machine or an internal jetting system to clear the blockage. However bad the blockage is, our engineers will ensure that you receive the best service possible and ensure that your blockage is cleared pronto.  
If you need to contact Metro Rod Brighton & Gatwick for any drainage problems, blocked toilets, overflowing manholes, CCTV surveys, gutter cleaning or anything of the kind, you can call us on 01293 989 345, visit our website at www.metrorod.co.uk/brighton or take a look at our Facebook page!