We are fully committed to servicing all customers in the current circumstances. Our engineers are working hard 24/7 to support all domestic and commercial customers.
We use the latest innovative technology to survey your drains. This includes iTouch Live, which provides real-time video of the drains which are being surveyed as it allows us to collect all the information before we go ahead. As the video is streamed to Metro Rod's CCTV surveying van, this means our engineers will have the report ready to complete the task as soon as possible.
By using the latest technology we can provide instant assistance to ensure every situation is analysed correctly and provides a cost-effective solution for you, the customer.
Our reports from our surveying can be sent to you via our new portal where you are able to see the problem and talk with us. For instance,  about how to prevent damage or problems of this nature in the future.
The cost of a CCTV drain survey can differ depending on what the engineers could possibly find during the search.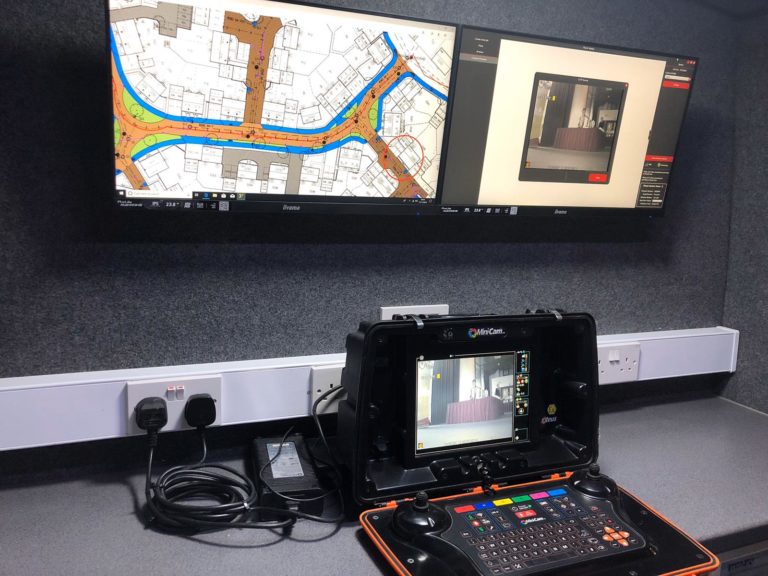 Why are CCTV Surveys needed?
CCTV surveys are mainly needed if you are constantly finding yourself with blocked drains. Most of the time, people will try 'fixing' their drains by using bleach and other such chemicals down their drains. This is not a permanent solution, as chemicals will not remove all of the debris that is causing the blockage but instead it will only remove a part. Hence, leaving your drains open to future blockages.
Having a CCTV survey on your drains or pipes will help us determine the cause of the blockage. This is the most effective way for Metro Rod to treat the problem as sometimes the problem could be more than a build-up of debris/food etc.
Regular maintenance can help prevent drain damage as drains are often ignored or dismissed until something goes wrong. Whereas, if a small problem is fixed before it becomes a bigger problem then it is less likely to cause serious damage. Therefore, if a smaller problem is found sooner it can be resolved quickly and more cost-efficiently. Having regular maintenance such as a CCTV survey can identify minor problems before it becomes too late.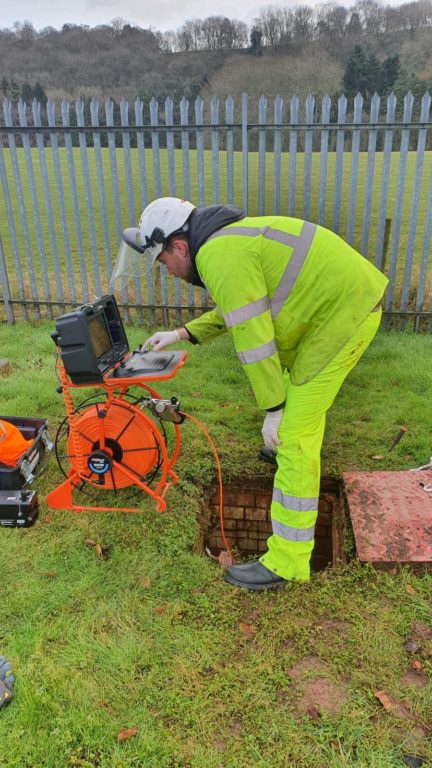 How do CCTV drain surveys work?
In order to carry out a drain inspection, a CCTV survey is of the drain is necessary. The CCTV camera sends live footage to our engineer's screens which they examine. Thanks to the visual data, our engineers can provide instant feedback and recommendations on the next steps.
After the analysis has been completed, we can share the report and the recorded video of the drain to you as well as a full set of recommendations.
There are 3 ways we can carry out a CCTV drain inspection:
Crawler Camera – Used for pipelines are large as 1500mm. They have the ability to conduct an investigation where they can identify the smallest defect within the drain. This is due to its pan and tilt capabilities.
Portable Push Rod System – This system is mainly used for domestic drains. The portable push rod has a camera and light head attached to the rod which shows what is being pushed along the drain. Subsequently, surveys can be done in the most difficult locations since the units are portable.
High-Pressure Water Jetting – The jetting units release pressures of over 3600 psi and 14 gallons of water a minute. A range of nozzles and attachments can be added to the unit which will soften blockages and loosen debris. We use the units to clean and descale the underground pipework. Therefore, leaving the pipes clean, clear, and free-flowing.

Are you in need of reliable and efficient drainage or plumbing solution? Metro Rod Newport, Hereford, and Gloucester can help you and your businesses or home with our services
Call us on; 01495 305578
Visit our websites; Newport and Hereford or Gloucester
Email Us; Newportand[email protected]
Find Us On; Twitter or Facebook or LinkedIn
Metro Rod Newport, Hereford, and Gloucester are available 24/7 where we are able to deal with multiple types of drainage problems and issues including:
Unblocking drains
Gutter cleaning
Drain clearing
CCTV drain survey
Septic tank pumping
Vacuum tank maintenance