We are fully committed to servicing all customers in the current circumstances. Our engineers are working hard 24/7 to support all domestic and commercial customers.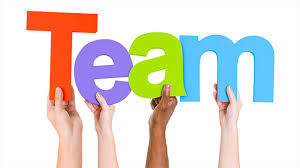 You've met our office staff, now it's time to meet the all important lads who keep us ticking over and keep your blocked drains running smooth and free. Our engineers are vital members of the team, without them we simply would not be able to function here at Metro Rod. So without further ado; It's time to meet the team!
Paul Shone 
'Shoney' is our Senior Drainage Engineer and has been in the game fixing blocked drains for quite some time (20+ years!). Because of his wealth of knowledge and experience, if new engineers need advice, he's the one to go to.
Paul's Fun Fact; he is currently excitedly awaiting for a litter of puppies to arrive very soon!
Danny Roberts 
Danny is one of our multiskilled Drainage Engineers. He has an excellent to approach both drainage and plumbing works. He is also a qualified HGV driver, you may see him out and about in one of our Tankers!
Dean Roberts 
Dean is Danny's brother and joined us in 2013, Dean does a lot of a work with our CCTV iTouch equipment for us. He therefore carries out a whole host of different surveys for our clients. From large scale pre build surveys for our commercials clients, to smaller domestic surveys in customers homes.
Peter Griffiths 
Pete is one of our resident Tanker drivers here with us, he's a hard, thorough worker and always a good one to get the job done. Due to this, clearing large blocked drains and overflowing gullies is where you'll find him!
Peter's Fun Fact; is a man of many talents and has many hobbies, ranging from Golf and Fishing to Football!
Sam McCarron 
Sam is a General Assistant with us here. He is the cheeky chappy of the team, he has a big 'can do' attitude and a helpful approach to his customers. We can't wait to see him progress through his role and soon be out as a fully qualified engineer!
Sam's Fun Fact; Sam is very much a 'petrolhead'. We normally know when he's pulling into work in his VXR!
Allan Jones 
Allan is one of our resident 'all-rounder' engineers, from jetting to digs and excavations! He's fairly new to our team, but he's fit right in with us here and always gets stuck in!
Paul Baines 
'Bainesy' is one of our experts in lining and excavations works, he's not afraid to get dirty! He's one of our longest standing engineers, he joined us in 2011.
Paul's Fun Fact; Paul is often found either at a football ground or in front of the TV watch his favourite team, Man U.
Matthew Tarbuck 
Matt is one of our busiest engineers as he takes on most of the emergency reactive jobs that come through on a daily basis for us. He's no stranger to those blocked drains and overflowing toilets!
Matt's Fun Fact; Matt is often found partaking in his favourite pastime, fishing!
Jamie Harper 
Jamie joined us through his Dad who was a long standing member of our team. He is one of our fastest learners and has come on leaps and bounds recently. He's also one we rely on to help carry out our emergency reactive works which come in on a daily basis.
Dave Maddock 
Dave is our resident engineer's mate and "all rounder". He's there to lend a hand to all our engineers when a job requires a second pair of hands. He will also soon be making the leap towards engineer with his own van!
Luke Hunt
Luke is our newest recruit and is lending a hand to Dean and our Tech Manager Chris with his wealthy knowledge of CCTV Surveys and camera equipment, we're excited to have him with us!
All of our team are listed on our 'Meet the Team' tab on our main Local Service Centre page, click on each member of the team and here you can find a full list of the engineers qualifications. You can be assured each member of our team is fully qualified to be on site and to be helpful, efficient and polite to our customers. Along with being able to answer any questions you may have about your blocked drains, blocked toilets and sinks and overflowing gullies.
Let us know if you meet one of them on site or if they've carried out some work for you! We'll be listing our engineer of the month here on our News to keep you updated on the great work that they are carrying out. Your feedback is greatly appreciated and helps us in making the decision towards awarding Engineer of the Month! Leave us a review on Facebook or Google!
CALL US NOW: 0808 250 9915
EMAIL: [email protected]
VISIT OUR WEBSITE: https://www.metrorod.co.uk/local/deeside-north-wales/