We are fully committed to servicing all customers in the current circumstances. Our engineers are working hard 24/7 to support all domestic and commercial customers.
The Challenge
Metro Rod Newport, Hereford, and Gloucester recently sponsored a local superhero challenge on behalf of Blaenau Gwent based palliative care specialists Hospice of the Valleys.
The KAPOW superhero challenge was at Parc Bryn Bach, in Tredegar, on Saturday 8th September, gave people the chance to don their capes and masks by taking on a 5K inflatable obstacle course.
Metro Rod were proud sponsors of one of the obstacles that participants tackled along the route. The obstacle we sponsored was the Bang!
A team of 6 members of Metro Rod staff participated in the event, dressed in a variety of superhero costumes. For example:
Thor
Robin
The Hulk
Spiderman
The Green Lantern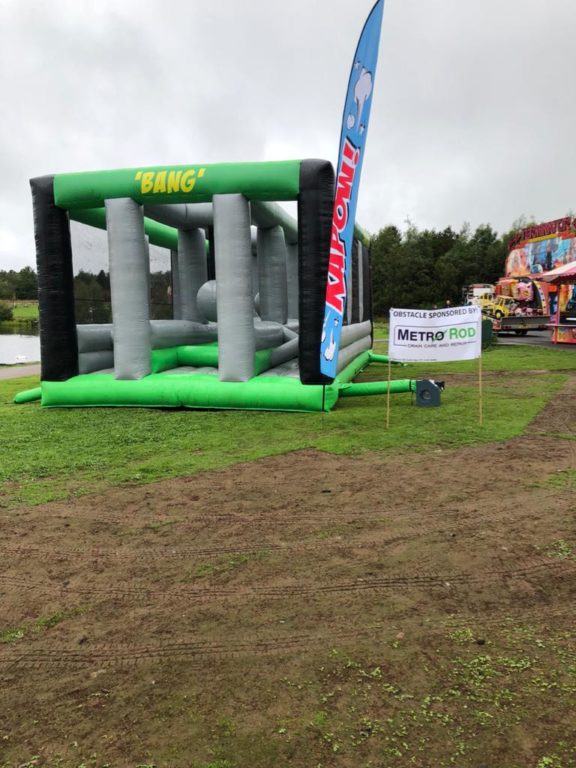 What is the Hospice of the Valleys?
The Hospice of the Valleys provides specialist palliative care to the people of Blaenau Gwent. The hospice work with people who have a life-limiting condition such as heart failure, Chronic Obstructive Disease (COPD) and cancer. To sum up, over 500 patients every year are cared for by the hospice with a team of professionals dedicated to providing hospice care.
These take care of not only people's physical needs but also provide for their psychological, spiritual and social needs. Therefore, helping them to live as actively as possible after diagnosis to the end of their lives. However, this could be varied on length without the loss of respect, choice, and quality of life for those patients.
The Hospice of the Valley's team provides care for patients in various different places, for example:
• At home
• In their regular place of residence including nursing homes.
• At our out-patient clinical in the Hospice in Ebbw Val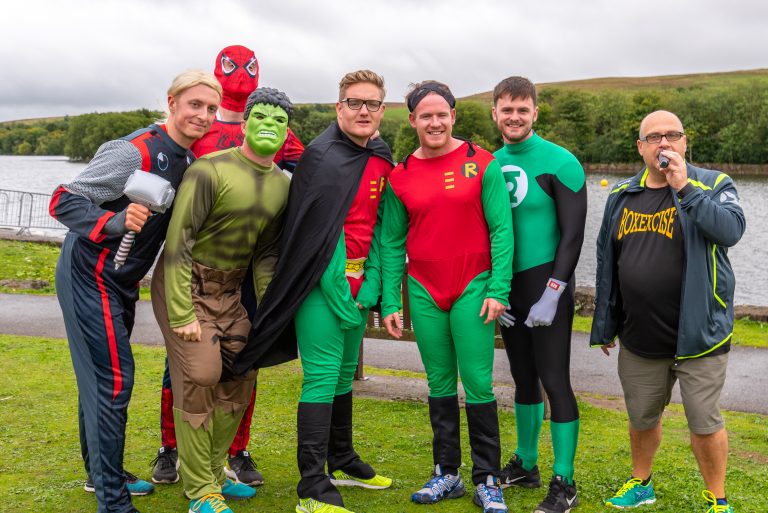 Why hospice of the valleys?
Metro Rod Newport, Hereford, and Gloucester decided to sponsor and take part in the KAPOW Superhero Challenge as a lot of our employees are from the area. Therefore, know the impact made by Hospice of the Valleys and how it helps the community. In conclusion, the impact the Hospice of the Valleys makes on the community can be seen throughout the valleys and by those who have had an experience with them.
To donate to the hospice please click on the link below:
www.justgiving.com/hospiceofthevalleys
Are you in need of reliable and efficient drainage or plumbing solution? Metro Rod Newport, Hereford and Gloucester can help you and your businesses or home with our services!
Call us on; 01495 305578
Visit our websites; Newport and Hereford or Gloucester
Email Us; [email protected]
Find Us On; Twitter or Facebook or LinkedIn
Metro Rod Newport, Hereford, and Gloucester are available 24/7. We are able to deal with multiple types of drainage problems and issues.