We are fully committed to servicing all customers in the current circumstances. Our engineers are working hard 24/7 to support all domestic and commercial customers.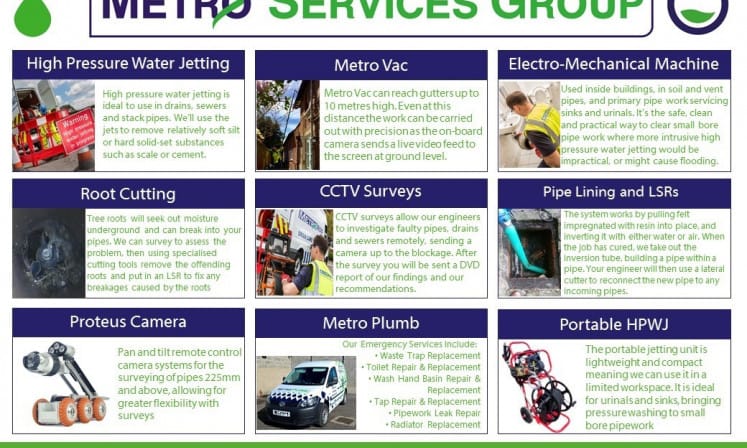 We've created a handy reference guide to the services that we offer throughout Metro Services Group (Oxon & West Bucks)
Since our humble beginnings in 1999 where we operated our drainage company out of a home with one person on the phone and the other out on the roads of Oxfordshire in a van, we have grown quite a bit. We now have 4 office based staff and 6 engineers who traverse the length and breadth of Oxfordshire, West Buckinghamshire and East Gloucestershire. We have expanded our services to include plumbing and gutter cleaning, with Metro Plumb and Metro Vac.
In fact, we have expanded so much that we decided to create a handy reference guide in order to show our customers exactly what services we provide on a day to day basis. This is something you can print and keep or if you can contact us by phone or email we will be happy to send you the reference guide along with any further information you might require.
We hope you like it and that you think of us when you have a problem that we can solve for you.