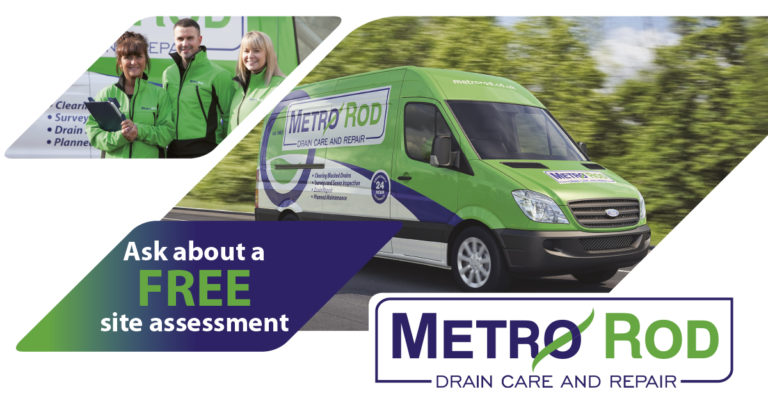 It's never a case of "Happy New Year" if you have a blocked drain, blocked toilet or other drainage problem. At Metro Rod Reading we serve residents, business owners,property managers, facilities managers and maintenance managers across the Thames Valley and whether you are in Reading, Windsor, Slough, Ascot, Marlow, Henley, Maidenhead, Newbury, Caversham, Woodley, Marlborough, Hungerford, Swindon or any point around we have the expertise and 24/7/365 service to resolve your problem.
As we wish you all a Happy New Year our intention is to contribute to this by providing a fantastic drain care and repair service to all our customers in 2019.  Our team of trained, accredited and experienced drainage engineers are available to you in order to ensure that an issue with your drains does not threaten your 2019 happiness. At worst a blocked drain can cause serious disruption to business or residents but one call to Metro Rod Reading will see our team reacting swiftly to carry out a professional diagnosis and take appropriate action to have your drains free-flowing again.
In 2019 we will provide a full range of drain care services allied to 24/7/365 contactability and response. Chief among these are:
Emergency unblocking of drains and toilets typically using high pressure water jetting to provide the most reliable method of clearing and cleaning your drains
Restoration to service of blocked urinals where our electro-mechanical cleaning expertise typically comes into it's own to get malfunctioning toilet facilities back in working order in no time
Pre-planned Maintenance cleans in commercial and public buildings where continuous usage of drainage facilities means that blocked drains and blocked toilets are inevitable eventually unless drains are regularly and systematically cleaned. Facilities Managers and Maintenance Managers in Reading, Slough, Swindon and across the Thames Valley understand the importance of adopting a "prevention is better than cure" approach and we tailor and time our pre-planned drain maintenance visits to their premises to ensure that it's business-as-usual throughout. As always we are happy to provide a free site assessment for your commercial site to provide our advice as to what an appropriate pre-planned maintenance programme would look like.
CCTV Drain Survey with the ability to use the latest "cloud"-based technology thanks to our use of iTouch Systems CCTV survey equipment. Our CCTV survey of your drains ensures you have clear and transparent visibility to the cause of any problems enabling us to recommend the most appropriate action to keep your drains flowing in future.
Drain repair using "no-dig" technology whereby cracked and defective drains can be lined or "patched" from above ground thereby avoiding the disruption and additional cost inevitably associated with traditional excavation. We will only deploy excavation where absolutely necessary but, where this is the case, we have the capability to safely and effectively excavate and install replacement drains.
Tanker Services can be available swiftly whatever the reason a tanker is required. We can arrange for a  tanker with additional high pressure water jetting capability, suitable for the largest diameter drains, as easily as we can provide a large vacuum tanker unit to remove large quantities of waste from drains or empty tanks or cess pits.
Gutter cleaning because we realise that gutters, and downpipes, are as integral to your drainage systems as internal pipes, surface drains and underground drainage
At Metro Rod Reading we are proud of the technical ability and capability of our engineer team and never forget that our primary purpose is to take away any problems or difficulties for our customers. Make us your drainage contractor in 2019 …just contact us and we are here for you 
Call us on 0808 208 2654 . Alternatively you can call our emergency helpline on 0800 66 88 00 24 hours a day.
You can also contact us by:
Going to www.metrorod.co.uk/local/reading/
Emailing us at [email protected]
Connecting with Andrew, our Managing Director on LinkedIn