It's the most wonderful time of the year! For most people. In our rush and clamour to grab up the last few Christmas presents, spare a thought for the hardworking individuals who provide us with a smile even into the late night shopping hours when we're at the till paying up. Retail work can be hard enough for those involved. So when things like a blocked drain or leaking pipework happen, it can certainly throw a spanner in the works. Especially at this busy time of year. We want to be able to help you retail stores run smoothly, that's why we at Metro Rod Deeside are here 24/7 when your stores get stuck with a blocked drain or plumbing issue in North Wales, Chester and Wirral!
Metro Rod can offer so many options for your retail stores, take a look below!
Metro-Vac. Metro-Vac Technology allows us to clear full guttering of debris to avoid blocked pipework. This also helps us prevent leaks occurring in the future. Take a look here!
Emergency Drain care and Repair. When you get a blocked drain/toilet you need a solution fast. We can get an engineer to your store in a matter of hours. Our expert engineer have all the knowledge and tools to ensure your service isn't affected. 
Pre-Planned Maintenance can take the stress out of the need for emergency repairs works by keeping on top of the cleanliness and general condition of your pipework, toilets, urinals and more! Read all about it here!
We even offer additional services including producing drainage CCTV Surveys to report on the existing condition of the pipes and lines. We'll produce a report for you outlining and issues we believe need to be looked into for further repairs.
For larger stores with more complex drainage systems we also have on offer the use of our Tanker Services, these can be particularly useful to larger department stores of stores which run off their own interceptors/pump stations. These require regular maintenance and if things go wrong they require to be emptied, our Tankers are perfect for the job!
But wait! There's more we can provide your store with…!
Metro Rod can also offer to your retail stores a qualified and hardworking plumber! Metro Plumb engineers are trained to handle anything that's thrown their way. From leaking toilet traps, to broken seals on taps! Not sure if you need a plumber or a drainage engineer, take a look at this article designed to help you figure out who the best person is for the job. Best part is, we can provide you with both!
Do you need any more reason to choose Metro Rod for your blocked drain?
Fully accredited, Highly Trained Engineers, Audited PPE – all the things you expect from a top contractor, we can deliver!
Rest assured we're also available long after handover day, working 24/7, 365 days of the year to assist in any blockages or plumbing issues your site may encounter.  This ensures your site continues to run freely.
We work with many of these big name high street stores, could you be the next?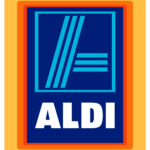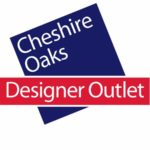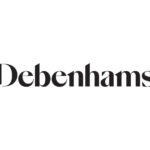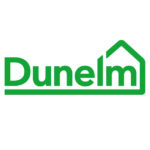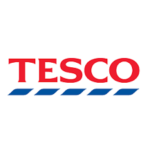 Take a look at our contact details below, one of our dedicated office staff will be able to assist in putting you on track to work with the best in the drainage business in Chester, Wirral and North Wales! Don't believe us? Take a look at our Testimonials whilst you're here!
Call Us On; 0808 250 9915
Visit Our Wesbites;
www.metrorod.co.uk/local/chester
www.metrorod.co.uk/local/wrexham
www.metrorod.co.uk/local/deeside-north-wales
Email Us On; [email protected]