We have recently invested in a new vacuum tanker to add to our fleet. We have purchased a 3000 gallon vacuum tanker to service our ever growing number of commercial clients that utilise our services for the emptying of cesspools, septic tanks and packaged sewage treatment plants. This new tanker will allow us to work more efficiently and offer our customers a more comprehensive waste handling and transportation service.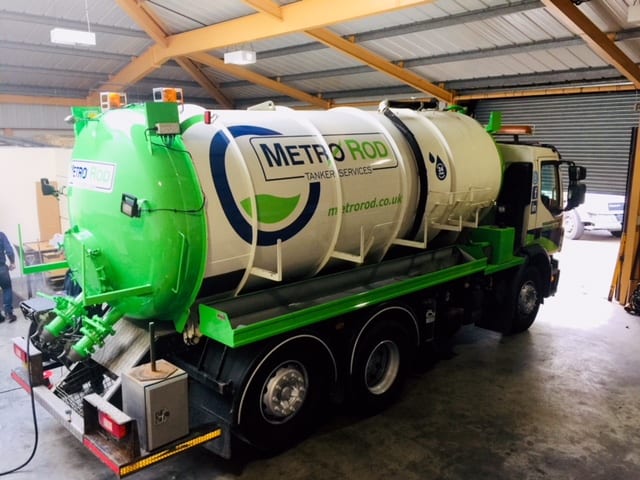 We have also recently re-branded our Jet Vac tanker – utilising the new Metro Rod branding. The bright green colouring will aim to make us stand out from our competitors. This new design was unveiled at our annual conference, which was held at The Celtic Manor Resort, Newport in November 2017. The vacuum tanker was on display in the conference hall for all Metro Rod franchisees to view.
Our Jet Vac unit is specialised in removing silt, liquid waste and debris from large diameter pipework, culverts, wet wells, cesspits, septic tanks, and packaged sewage treatment plants.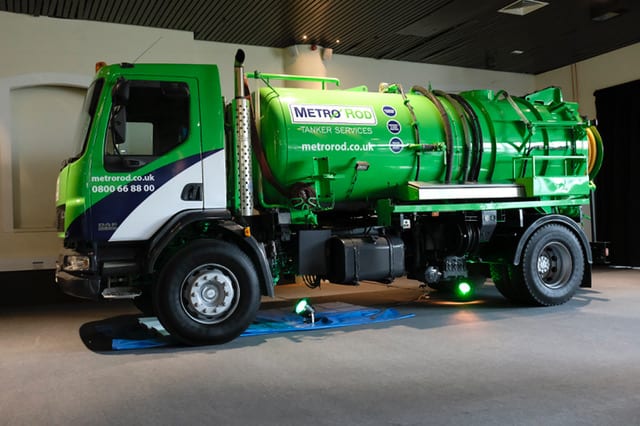 Metro Rod provide a full range of drainage services, ranging from drain unblocking, high pressure water jetting, CCTV surveying, tank emptying, pipe lining and drainage excavations.
Call us on 01495 305578 – our friendly staff are here to help.