Metro Rod Bournemouth want to get in the Halloween spirit and tell you about some of the weirder things that have been found in drains.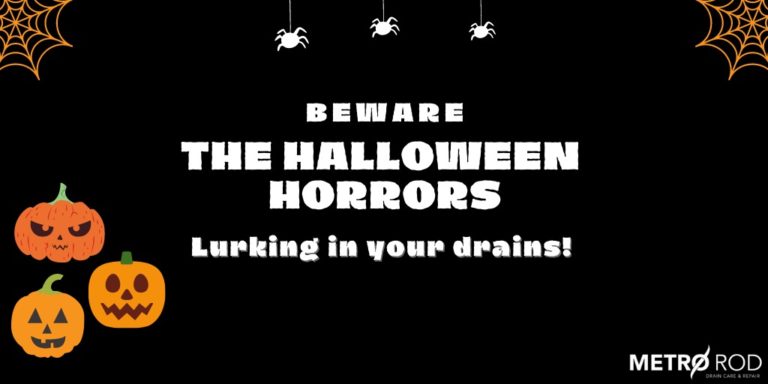 Blocked drains are a common problem we see everyday, and normally there is a very normal reason for them, usually a build up of scum, food hair etc. but what about the rare occasions something strange is discovered. We are going to tell you about 5 weird and scary things that have been found in drains over the years to get in the Halloween mood.



A Rave

 
In Newcastle 2017, around 200 people waded through the cities sewers to reach an organised rave. It had been set up properly with lots and a sound system, but first the attendees would have to walk through the sewers and all the water and waste to reach the final party. It was eventually shut down after someone reported it.



Piranhas

 
Severn Trent Water responded to reports of a fishy smell coming from the sewers in Shropshire. Upon investigating they found a number of dead piranhas lurking in the waters. Piranhas aren't your average pet fish and at 10 inches long each its quite surprising they were able to be flushed down the drain at all!



A Sewer Monster?
In 2009 a video of a North Carolina drain went viral, the video showed a large, pink, pulsating mass attached to the drains. Many thought looked like some weird alien monster – terrifying! But upon further investigation it was found to be a mass of worms that had somehow managed to make their way into the drain to live. 



A Sheep
In Surrey, an investigation of some drains led to the discovery of an unexpected resident. A sheep! It seems the sheep had wandered off by itself and found a way into the drain where it was living quite happily. 



A Whole Community
Las Vegas is the city where you can find just about anything, even a bunch of people living in the sewers! It has been reported that a lot of the homeless community have decided to move underground to live. They have been collecting unwanted furniture to create a home and way of life for themselves. We definitely wouldn't recommend living in sewers though, as not only is it very unhygienic but there is a risk of flooding which could jeopardise anyone living down there.
Metro Rod Bournemouth offer services from dealing with blocked drains, drain repair, CCTV surveys and septic tank maintenance. We believe in simple things and make sure we follow them through; available 24/7, professional, value for money service during and after the job and peace of mind in the fact that all our engineers are highly trained, DBS checked and fully insured.
Make sure you get in touch with us through any of the following:
Enquire through our website: https://www.metrorod.co.uk/local/bournemouth/
Get in touch with us via email: [email protected] 
Call us on 01258 863745
We any drainage needs, we are the drainage experts. We look forward to hearing from you soon!