We are fully committed to servicing all customers in the current circumstances. Our engineers are working hard 24/7 to support all domestic and commercial customers.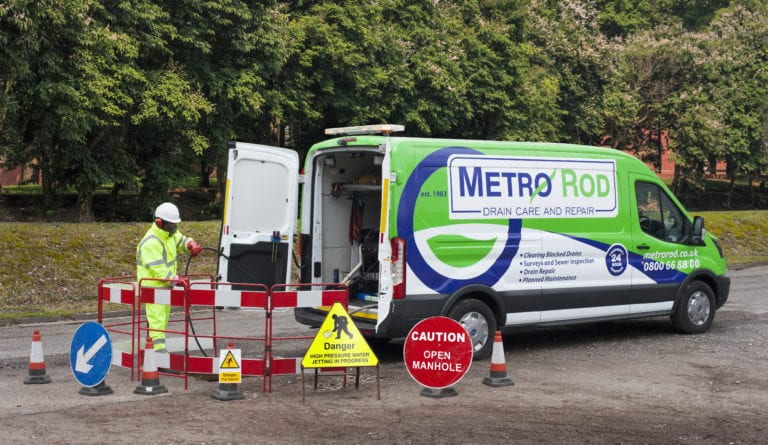 Clearing blocked drains provides the core of our work at Metro Rod Swindon and our team of drainage engineers spend much of their working days (and nights) unblocking drains for our many commercial customers, and private residents, across Swindon, Wiltshire and Thames Valley towns such as Slough, Maidenhead, Reading, Henley, Marlow, Woodley, Faversham, Newbury and Marlborough.
A blocked drain, blocked toilet or other drainage issue typically results in disruption, inconvenience and costly interruption to business operations. As the attached report from the Thames Valley Local Enterprise Partnership shows the Thames valley economy, alongside London, is "the UK's economic powerhouse" and the last thing your business in Swindon needs is to be interrupted by blocked drain or damaged drain problems with attendant flooding, bad smells and unpleasant inconvenience.
SO…what can you do to ensure your drains stay trouble free and it's business as usual ?
Treating your drains with care and respect can go a long way to remaining problem free……..most blockages we attend in Swindon and the surrounding area are caused by "misuse", meaning people putting things down their toilets and drains which have no place there. Only human waste and toilet paper should be put down toilets and only soap, washing up liquid, shampoo, shower gel and conditioner should be going down your sinks, baths and shower plugs. Anything not mentioned above is highly likely to cause you a problem in future if not immediately. Swindon, Reading,Slough and other Thames valley towns' drains and sewers are simply not designed to cope with other items.
Probably the two most common problem "misuse" issues present in Swindon's drains have both received high profile news coverage in recent months:
Supposedly "flushable" wet wipes may well be flushable to the extent that they will go around the "S" bend in your toilet but after that they will remain insoluble and will most likely gradually coalesce and block your drain. Wet wipes are one of the most common causes of blocked drains in Reading and we often remove "clumps" of them in order to restore free-flow.
Fat, oil and grease will gradually accumulate within your drains if repeatedly disposed of down sinks and this "FOG"can be the "glue" that creates the infamous fat-bergs described as a "21st century peril" in this BBC news item.
As well as sensibly avoiding misuse there is also some basic good-practice which you can adopt in order to reduce the likelihood of blocked drains.Flushing clean water through your drains should help to dislodge any food particles that have attached themselves to the walls of the drains. It will also help to break up any forming fat bergs. Bleach and water is a common thing used by home owners in Swindon to clean their drainage pipes. This has the same effect as flushing clean water would but also tends to remove any foul smells too.
For commercial and heavy usage sites undoubtedly the best means of ensuring you don't have any problems is to have Metro Rod Swindon devise a pre-planned maintenance programme for your drains. A free initial site assessment will inform a discussion with you about an appropriate frequency for your site drains to be inspected and cleaned . Using our powerful high pressure water jetting and electro-mechanical cleaning technology we will keep your drains in tip-top condition and you will be as secure as you can possibly be that business productivity, customer service and reputation will not be impacted by drainage problems.
Read more about Metro Rod pre-planned drain maintenance programmes here and contact us at Metro Rod Swindon for a friendly and helpful discussion about what might be appropriate for YOUR site in Swindon or elsewhere in the Thames Valley.
You can contact us by:
Calling us on 0118 950 4477
Going to www.metrorod.co.uk/local/reading
Emailing us at [email protected]
Connecting with Andrew, our Managing Director on LinkedIn