We are fully committed to servicing all customers in the current circumstances. Our engineers are working hard 24/7 to support all domestic and commercial customers.
Is it a Wetwipe… is it a Fatberg… no it's a 'CONCRETEBERG'!!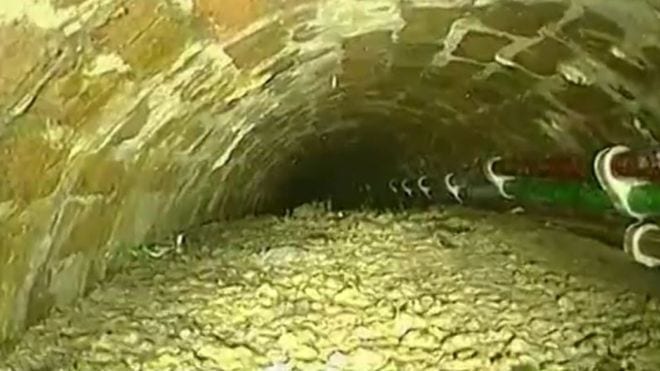 A gigantic mass of concrete has caused what's being referred to as a 'concreteberg' in a stretch of London's sewer system. The horrific build up is 330 feet long weighing in at a huge 105 tonnes and will cost thousands of pounds to clear.  Due to the sheer size of the clump it will be necessary to use old fashioned tools to chip away at the mass along with drills and high pressure water jetting, taking hundreds of man hours.
Tankers will also be required to assist with the removal, pumping away waste 24 hours a day to protect the environment and prevent raw sewage backed up by the blockage flooding in to nearby properties.
Naturally in our line of work we are always coming up against build ups of waste caused by wet wipes, nappies and other hard waste along with non-biodegradable matter causing dreadful fatbergs. We clear these using a range of methods including high pressure water jetting and in some cases the need for one of our newly purchased tankers.
At Metro Rod Bedford we are proud of the technical ability and capability of our super-professional engineer team and never forget that our primary purpose is to take away any problems or difficulties for our customers. We are experts at clearing blocked drains but we can also carry out CCTV drainage surveys, remove graffiti, clear gutters and offer emergency plumbing.
Call us on 01582 666543. Alternatively you can call our emergency helpline on 0800 66 88 00,  24 hours a day.
If you find yourself running in to difficulties with your drains, our engineers are available 24/7/365 – Call 01582 666543.
To read more about London's 'concreteberg', visit the BBC News Website here.