Do you have a leaking pipe? Follow the steps below for a short term repair until a professional can provide you with a more permanent, lasting solution.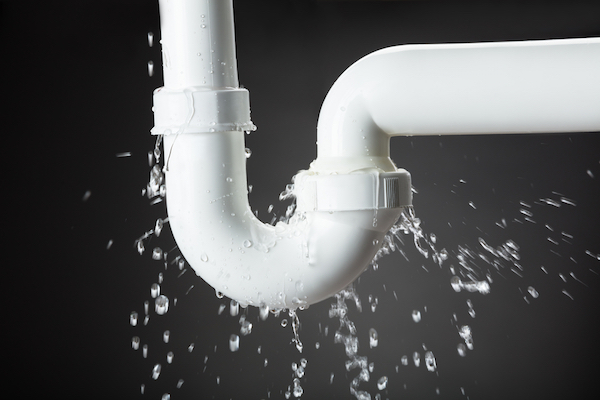 When you find yourself with a leaking pipe one of the first things you're going to worry about is water damage and potential flooding so it should be dealt with swiftly. Metro Rod Stoke are available 24/7 all year round, but if we can't get someone out to you for a while then you can carry out the following steps for a temporary repair. 
Aside from the obvious pooling of water around a pipe which will indicate a leak, you can check for a water leak, by reading your water metre and then checking back after a couple of hours and taking another reading, during this time don't use any water inside or outside your home. If there has been a change between the two readings then chances are you have a leak somewhere. 
Before you start on your temporary repair, you're going to need to turn off your water supply, which is easy to do using the water isolation valve. Once you've done this run your taps dry to drain the system. 
The Epoxy Putty solution: – 
Start by drying the area of the pipe that is damaged with a cloth
Carefully use sandpaper to buff the area to create a smooth surface for the putty
Mix the two parts of the epoxy putty together, following the packet instructions, and put the putty over the damaged area.

 

Use a knife or smoothening tool to even out the surface of the putty.

 

Leave it to harden, which should only take a few minutes but check the packet instructions.
When you're ready, turn the water supply back on and check to see if the putty has worked and created a good enough seal.

 
REMEMBER THIS IS JUST A TEMPORARY REPAIR AND YOU SHOULD HAVE A PROFESSIONAL LOOK AT IT AS SOON AS POSSIBLE. 
The Epoxy Putty will only work short-term and the leak is likely to come back after a couple of days. If left for too long a leaking pipe can result in flooding and damage to your home or business, as well as potentially contaminating with sewage water from you drains. 
Metro Rod Stoke offers services across Stoke-On-Trent, Stafford, Wolverhampton & Worcester, from dealing with blocked drains, drain repair, CCTV surveys and septic tank maintenance. We believe in simple things and make sure we follow them through; available 24/7, professional, value for money service during and after the job and peace of mind in the fact that all our engineers are highly trained, DBS checked and fully insured.
Make sure you get in touch with us through any of the following:
Enquire through our website: click here
Get in touch with us via email: [email protected]
Connect with us on LinkedIn: click here
Call us on 0808 208 2658
Handling all your drainage needs, we are the drainage experts. We look forward to hearing from you soon!