We are fully committed to servicing all customers in the current circumstances. Our engineers are working hard 24/7 to support all domestic and commercial customers.
Remember – Only Flush the 3Ps !!
Brits are using more and more wet wipes and kitchen roll as toilet paper, and flushing them down the loo. This will cause problems across the UK as these non-flushable items are known to block drainage systems and in the long run, cause fatbergs.
Shops are increasingly running out of toilet paper as shoppers buy in bulk as a result of the pandemic.
The products, labelled as "unflushables" by the authorities, are clogging up pipes and drains. Even wipes that claim to be 'flushable' seldom are. The only wipes that should be flushed down toilets are ones that feature this 'FINE TO FLUSH' logo.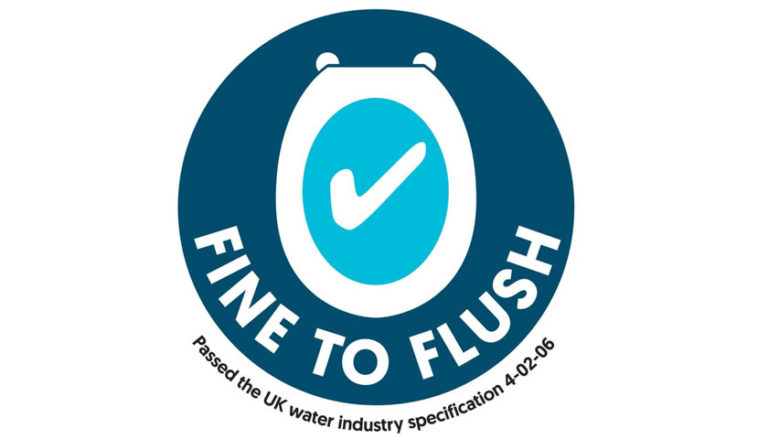 Baby wipes and kitchen roll combines with fats, oils and grease to create fatbergs – huge, solid masses which are difficult to clear and can cause raw sewage to build up and flood homes, businesses and the environment
So remember – ONLY ever flush the 3Ps
The new Metro Rod 3 Ps toilet door poster has been designed to help businesses increase awareness of what to flush. Click here to download your copy.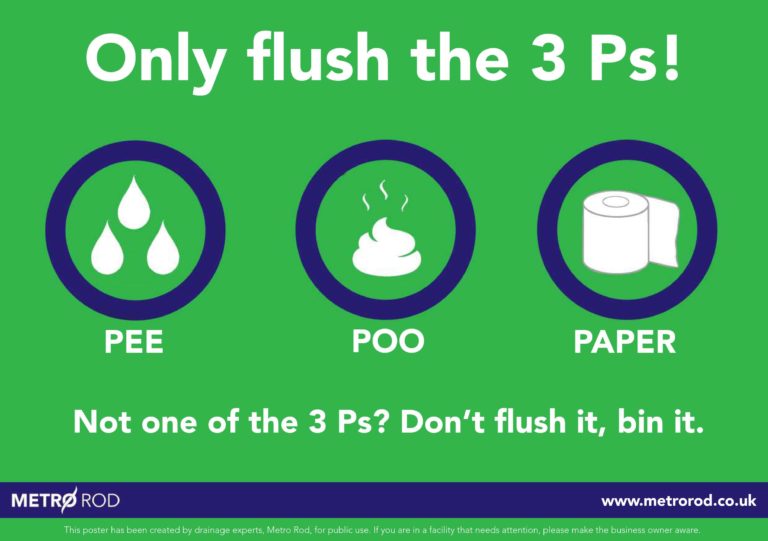 Contact us now to discuss any issues or concerns you have regarding your drainage at work or at home:
Phone the Office – 01582 666543
FREEPHONE 24/7 – 0800 668800
Email – [email protected]