We are fully committed to servicing all customers in the current circumstances. Our engineers are working hard 24/7 to support all domestic and commercial customers.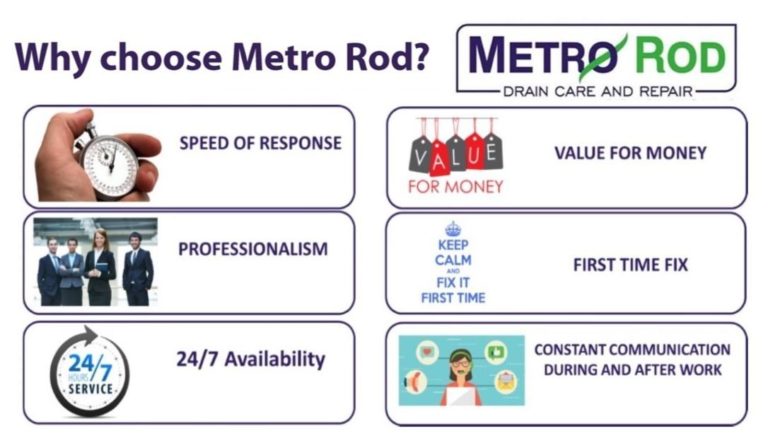 Drainage issues impact on hygiene and a blocked drain, blocked sink or blocked toilet is unwelcome when a clean and properly sanitised environment is obviously important to all businesses. This is perhaps particularly critical here in London where drainage systems can be very heavily used and therefore prone to blockage and other issues unless regularly maintained.
Here at Metro Rod Central London we maintain a 24/7 service at all times to support London business, Property Managers, Facilities Managers, Maintenance Managers and residents. Established for over 30 years, fully accredited and operating within a proven health and safety regime Metro Rod is a drainage company London can rely on to carry out all drainage works professionally, safely and honestly.
ISO 45001 is the international standard for health and safety at work developed by national and international standards committees independent of government and we at Metro Rod are proud to be accredited to this level.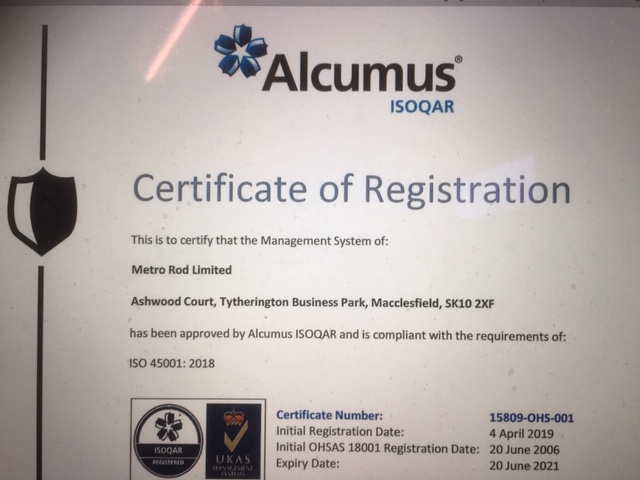 In an industry where hygiene is always an important consideration, are fully equipped to resolve your drainage issues in a manner you can be confident will be appropriate to maintaining a clean working environment.
We can ensure your premises are in tip-top condition with free-flowing drainage systems and no risk of business interruption from drainage issues.
To schedule drain maintenance works in London contact us now on the telephone number below or any other method 
by emailing us on [email protected]
or connecting with Gary, our Commercial Director on Linked In