We are fully committed to servicing all customers in the current circumstances. Our engineers are working hard 24/7 to support all domestic and commercial customers.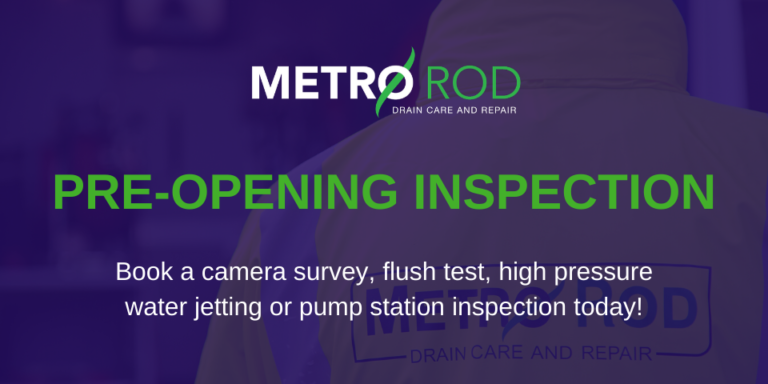 Providing drain care and repair in Central London through the Corona Virus crisis has highlighted the importance of Metro Rod's drainage engineer key workers' contribution to the economic health of the capital city and now we stand ready to help Facilities Managers, Building Managers and business owners across London as thoughts begin to turn to reopening and reoccupying buildings which have been temporarily shut down over the past few weeks.
London has felt the impact of the Corona Virus pandemic more than any other part of the UK as the capital's huge economy has suffered widespread shutdown in many previously vibrant sectors and as London has tracked "ahead of the curve" in terms of Covid-19's progression. We are proud to say that our engineers have worked, uninterrupted, throughout the period of the lockdown to ensure support for London business and residents with any drainage issue such as a blocked drain , damaged drainage asset or tank requiring emptying.
However, following Prime Minister Boris Johnson's address to the nation on 10th May, the coming weeks and months will see more and more London buildings being reopened and reoccupied. The precise timescale will differ depending on the economic sector the building forms part of but , whenever reopening occurs, it will be necessary for this "resurrection" to be carefully planned to ensure that occupants return to an environment which is as hygienic , safe and "virus-proofed" as possible.
With recent publicity given to the importance of an effective drainage system in reducing viral spread (click on this link to read more about the risk of ineffective drainage systems in multi-level buildings) a thorough inspection, clean and flush through of your building's drainage system should form an essential part of any reopening plan.
At Metro Rod we specialise in drain maintenance cleaning for London commercial buildings. Our drainage engineers can quickly, safely and effectively inspect and clean all parts of your building's drainage system….vertical soil stacks, adjoining internal float lines connecting toilets, sinks, showers and wash-basins to these stacks, internal and external ground drainage, chambers and pump stations.
Whatever the make up of your building's drainage system,  both for foul waste and storm drainage, contact Metro Rod today and we can make sure you reopen for business with a drainage system which is fit for purpose for your people in the post-pandemic world.
by emailing us on [email protected].uk
or connecting with Gary, our Commercial Director on Linked In