We are fully committed to servicing all customers in the current circumstances. Our engineers are working hard 24/7 to support all domestic and commercial customers.
The Causes of Flooding
These last few months have proven to be full of exceptional rainfall so far. Thousands of people across the UK have been affected by flooding.
Last year was on record the hottest throughout many countries including the UK. The very hot and dry conditions meant the ground became baked with poor water absorbency. Therefore, when heavy rain has fallen rather than sinking into the ground, as usual, it ran over the top. As a result, swelling streams and rivers causing very sudden flash flooding.
Many parts of the UK have been affected by flash floods, with flood alerts remaining in place across several regions. At our franchise, many of the local towns have seen unprecedented levels of rainfall and severe flash flooding. With the results being the closing of roads and railways.
Due to the unpredictable nature of flash floods, it is difficult to pinpoint which areas might be affected by flooding. However, areas with natural watercourses for example rivers, and streams would be most likely. Because of the pressure to carry away excess water with the extra rain runoff, it increases the risk of flooding which feeds into these watercourses. Man-made drainage can help in these situations. But, these drains can also struggle to cope when floodwater pushes debris into the drains, causing blockages.
That's why we have made a guide of what to do before and after a flood.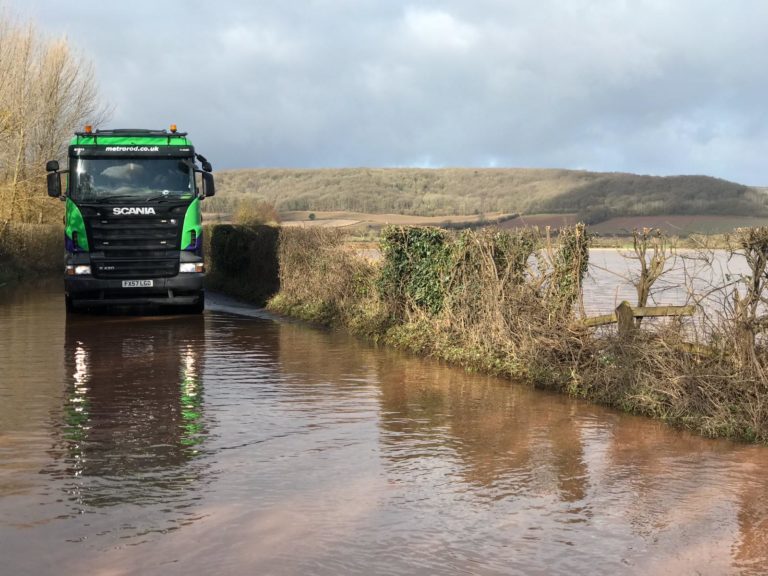 What to do in a flash flood?
Follow flood alerts – If heavy rain is forecast in your area, check regularly the Environment Agency's website (www.environment-agency.gov.uk/flood) to see if there are flood warnings in place. Alerts can also be created on the MET Office website which will provide information on severe weather or flooding.
Create a flood kit – This should contain essensial items, for instance:
torch

warm clothing

blankets

first aid kit (including important prescribed medication)

Bottled water

Non perishable food

Insurance documents
Take extra care – Don't underestimate the danager of floodwater. Just 6 inches of fast-flowing water is enough to knock an adult off their feet. Whereas 2 feet of water has the power to move a car! DO NOT enter floodwater unless it is an emergency and absolutely essential. If you become stranded by floodwater, do not attempt to wade through it. Contact the emergency services and await rescue and evacuation.
Find a high place – If you are caught outside when a flash flood threatens, find the highest possible ground. If you are at home, move essential items, including the flood kit either upstairs or on top of high furniture.
Turn off gas, electric, and water supplies – If your home or business is threatened with flooding turn off all supplies. This must be done before it enters. DO NOT  touch electrical items when standing in floodwater.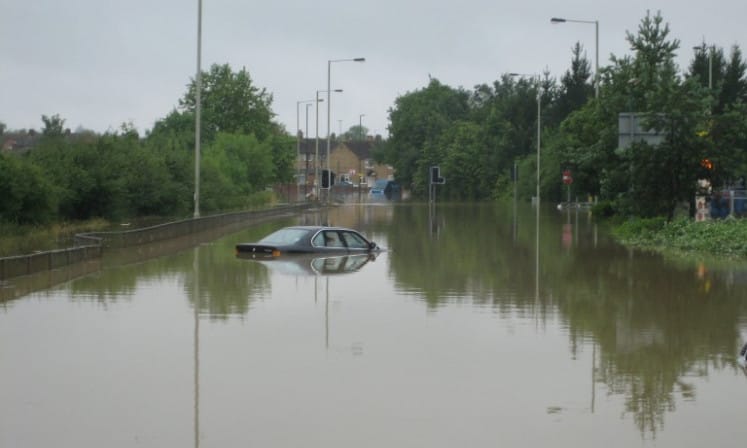 What to do after a flood?
The aftermath of a flash flood can be devastating for homes and businesses.
We have put together some tips about what to after a flash flood hits:
Only enter your property when the emergency services have confirmed its safe to do so

Be extra careful if there is still standing water as it can hide dangers- such as structural damage, debris and contaminated waste

Take photos of the damager

contact your building and contents insurance company
If you have been affected by a flash flood and need help clearing the area, Metro Rod can help. We have experience in helping both domestic and business customers after flash floods have caused devastation.
Our fleet of tankers can help pump away areas of standing water and our engineers can complete a thorough clean-up of the surrounding areas. Ensuring the safety of the areas. Our clean up service includes jet washing to get rid of debris and carrying out drain surveys to ensure they are debris-free. Therefore, ready to cope the next time heavy rainfall threatens the area.

Are you in need of reliable and efficient drainage or plumbing solution? Metro Rod Newport, Hereford, and Gloucester can help you and your business or home with our services!
Call us on; 01495 305578
Visit our websites; Newport and Hereford or Gloucester or Cardiff
Email Us; [email protected] 
Find Us On; Twitter or Facebook or LinkedIn
Metro Rod Newport, Hereford, and Gloucester are available 24/7. We are able to deal with multiple types of drainage problems and issues.