We are fully committed to servicing all customers in the current circumstances. Our engineers are working hard 24/7 to support all domestic and commercial customers.
Students all over the country will have their GCSE Results day tomorrow, We would like to take this opportunity to congratulate pupils – and their teachers and parents ahead of results day – on all their hard work and wish them the very best for the future, whether they are planning on continuing their education, taking up an apprenticeship or entering a traineeship.
There are a number of organisations that provide help and advice to students whether your exam results are as expected or better or worse than you had hoped. These include schools, colleges and training providers and there are lots of options available for young people. Apprenticeships are real opportunities for young people who are motivated to work, enthusiastic to learn, and want to earn a competitive salary while gaining a nationally recognised qualification.
Here at Metro Rod North East we currently employ 2 Apprentices; Shannon and Jonny.
Shannon is an admin apprentice and is a valued member of the team after only 7 months with us.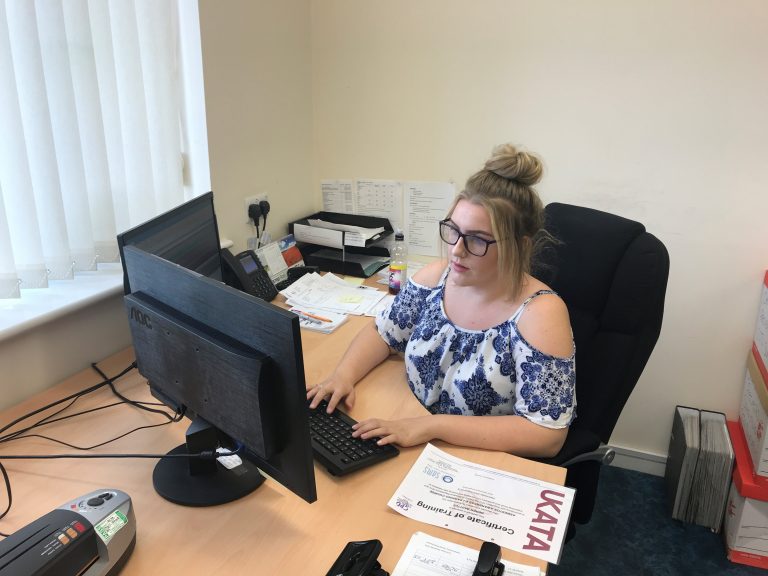 Shannon says "I chose to do an apprenticeship as I think it's a good way for young people to learn while having work experience. It is also a very different environment than school or college. The apprenticeship I chose was a business one as I have previously studied childcare at college and wanted to try something different, but also so I could have different career choices in the future.
At Metro Rod, I work in the office where I do a bit of everything. I do scanning, filing and general office admin. I also deal with customers on the phone and send them reports and CCTV surveys by email. I also organise my diary and log jobs.
In my spare time I like to go out for meals with my boyfriend, we also love Fishing and if I'm not doing that I like to be comfy at home watching films"
Jonny is a plumbing apprentice and is busy learning how to deal with all types of plumbing jobs.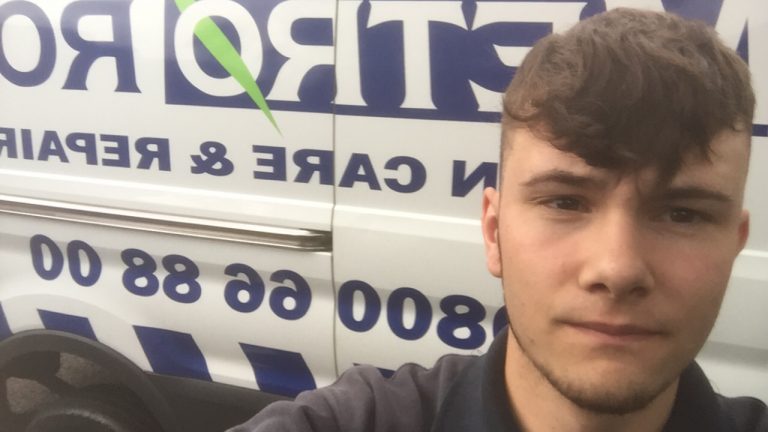 Jonny says "'I work as a plumbing apprentice, where I take on exciting challenges and responsibilities in day to day life. Whether that's repairing household-everyday plumbing based utilities like fill valves or syphons, to installing high-quality bathrooms and ensuring every job is performed to a high standard. Metro Rod is based in Morpeth, Northumberland and we cover a vast area from just south of the Scottish Borders to Whitby and Thirsk in North Yorkshire. This allows me to travel for work to exciting new locations & environments. Every work day is knowledgeable and a new experience.
For the one day I'm not at work I can easily be found at college learning. I chose to join the apprenticeship scheme to build the skills and lifestyle necessary to further my career in plumbing, while also learning and getting paid for a career that I love to do. I found going through the apprentice scheme very useful as you understand more about what an employer will need of you and which skills help in everyday life situations. I'm also learning valid job-specific skills as I work alongside highly experienced members of staff.'"
Our apprentices are not only working and earning themselves a wage, they are helping in the continuous growth of a nationally recognised company. In addition to this, they are securing the skills and knowledge needed in the workplace, thereby increasing their chance of remaining in employment.

Tricia Craig, Managing Director says "We have only recently taken on apprentices and it is refreshing to see the enthusiasm they demonstrate. Shannon has settled well into the office and after 7 months in the business is a valued member of the team and can be relied on to do a job well. Jonny is reliable and friendly and learning the ropes with Jon, a Gas Engineer. I can confidently send Jonny with Jon to any clients premises, safely in the knowledge that they will deliver an excellent service. I can't recommend highly enough for any business to invest in apprentices and see how they can work in your business. Young people, don't be disappointed if your results are not what you expected. I didn't do as well as I had hoped in my O levels (pre GCSE's) and dropped out of school after 2 terms of A levels, preferring to work in an office and learn how to work in the wider world. I never dreamt that I would own a drainage company and employ people and I don't think that my poor results have had a negative effect on my life in any way at all. Look at what options are available to you and allow yourself, as Shannon did, to change your mind. I would like to wish you all the luck in the world for your future and encourage you to be positive and confident in your ability, whatever you decide to do."
To all Students receiving their results, we would like to wish you Good Luck and warm wishes for your future!