We are fully committed to servicing all customers in the current circumstances. Our engineers are working hard 24/7 to support all domestic and commercial customers.
Winter is almost over (HOORAY!), and spring is just around the corner! We all love spring, don't we? When the days become longer, the leaves are growing back, and we gain an extra hour in bed (or maybe not for our engineers out on-call)! After the recent storms and cold weather, it's a good idea to start thinking a good spring clean including gutter cleaning. Leaves, debris and nests can all block your gutter so it's important to make sure gutter cleaning is a vital part of your spring clean.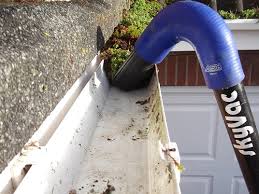 Gutter cleaning can make a huge difference to your house as it prevents blockages which can cause flooding, expensive repair bills and very time-consuming clean ups. We've come across many people who try to do the gutter cleaning themselves using a ladder and some sort of rod, however it's very dangerous especially when working at heights. Why not leave the gutter cleaning to our expert engineers who will be able to reach up to 10 metres high without the need for expensive scaffolding?
You're probably wondering, how can you reach 10 metres high for gutter cleaning without ladders or expensive scaffolding? With our innovative Metro Vac system! Our gutter cleaning system allows you to reach difficult areas from ground level to avoid any risks of anyone being hurt or preventing your property from becoming damaged with the use of ladders and scaffolding. The revolutionary gutter cleaning system can easily lift any moss, leaves and debris from your gutters in a matter of minutes.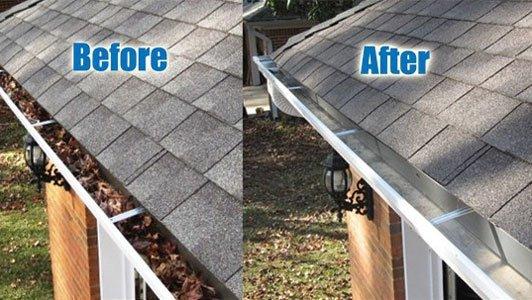 Our gutter cleaning system comes equipped with a camera mounted on the top so it can show you a real time video of what's lurking in your gutters. The video footage allows our engineers to carry out the gutter cleaning quickly, efficiently and most of all safely. One of the biggest risks with maintenance jobs is working at height whereas our method of gutter cleaning eliminates the risk for our engineers and most of all, our clients.
If you're unsure about the last time you had your gutters cleaned or maintained, then you should book in for a professional gutter clean today!
Call our friendly team on 0808 208 2655 and we will book you in at a time when is convenient for you.
Check out The Sun for their latest article showing top tips on spring cleaning!
Why choose Metro Rod?
The range of services offered by Metro Rod is extensive. Whether it's for gutter cleaning, regular pre-planned maintenance or a specific technical problem, Metro Rod will solve the problem. Simply give us a call on 0808 208 2655 and we would be more than happy to help. We're available 24 hours a day, 7 days a week and 365 days a year!
Metro Rod (Sheffield, Barnsley, Doncaster, Rotherham)
Visit: https://www.metrorod.co.uk/local/sheffield/
Call us on: 0808 208 2655
Email: [email protected]
Leave Us Some Feedback