We are fully committed to servicing all customers in the current circumstances. Our engineers are working hard 24/7 to support all domestic and commercial customers.
At Metro Rod Manchester and Macclesfield, we pride ourselves on offering a fast, professional, and 24/7 service, however there is one thing that has to come above everything else; health and safety for you and us. You may not think it, but when delivering expert drainage solutions, our service engineers put themselves at more of an enhanced risk than what they would be at just sat in an office, which is why all of our engineers undergo extensive training to ensure your and their safety whilst at work.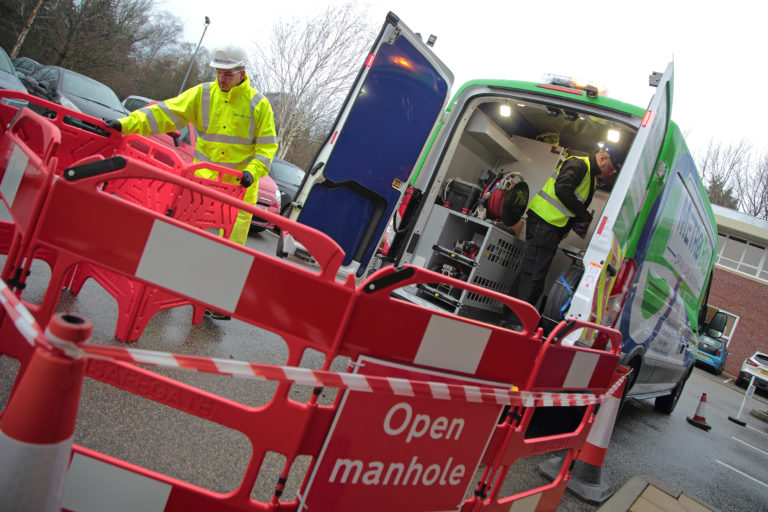 DBS
Essentially, everything we at Metro Rod Manchester and Macclesfield do revolves around safe working practice. This is why in the first instance, all of our engineers are DBS checked (Disclosure and Barring Service). The DBS check helps employers make safer recruitment decisions, or in our case, allows our clients to make safer contractor appointments. It checks the candidate's background for criminal and/or police records, and checks if they have been barred from carrying out a specific role. The reason for this check is to prevent unsuitable individuals from working with what you would describe as "vulnerable groups". Vulnerable groups include children, the elderly, the sick etc. By having our engineers DBS checked, we can safely carry out drainage and plumbing work for schools, colleges and nurseries, as well as healthcare centres, including hospitals, homes for the elderly, doctors surgeries and more.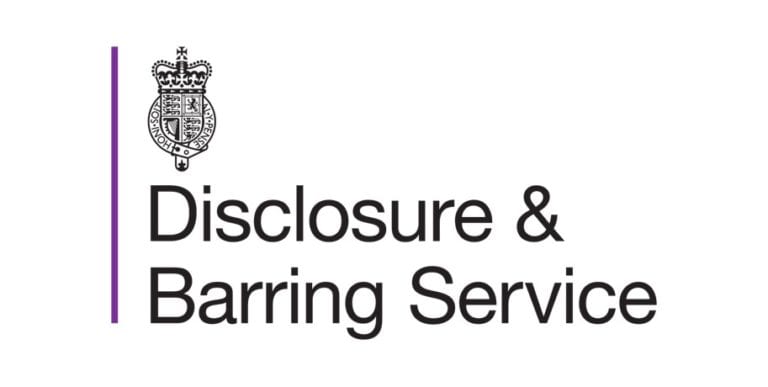 Confined Spaces
With the majority of drains lying underground, Metro Rod Manchester's engineers are not strangers to working in confined spaces. A confined space within the drainage industry is defined as an area substantially enclosed where risks to health are higher from hazardous conditions and/or substances. For this reason, all of our engineers have to be safely prepared to work within confined spaces in the event of an on the job emergency. Every drainage job undertaken whereby confined space training needs to be implemented, requires a minimum of 2 engineers, so that the risk of health and safety issues are minimised.
CSCS
The CSCS certification is predominant within the construction industry and serves as proof that the holder has the required training and knowhow to remain safe whilst working on a construction site. Once the test has been passed, the successful candidate is issued a CSCS card which is valid for 5 years. Although a CSCS certification is not a mandatory legal practice to hold – moreover the decision of the principle contractor as to whether those that enter their construction site hold the certification – all Metro Rod Manchester and Macclesfield engineers are required to take the test as we strive to comply with the highest health and safety regulations within each sector we work.
HPWJ
High Pressure Water Jetting (HPWJ) is a method of drain cleaning dating back to the mid-1800's where it was used in the mining industry, but today is mainly used for cleaning and cutting. Metro Rod Manchester and Macclesfield mainly use this method to clear stubborn blockages in drain pipes and sewers when other methods prove ineffective, but is also used to clean driveways and graffiti-ridden walls. Due to the nature of the method, it can prove dangerous if used incorrectly, so our engineers undergo extensive HPWJ training to learn of potential hazards that can occur whilst using the method, as well as learning to keep the operator, colleagues and the general public safe at all times.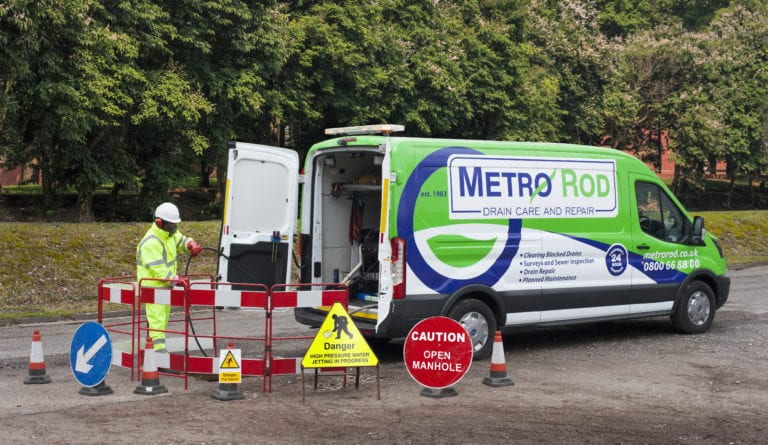 Streetworks
Metro Rod Manchester and Macclesfield engineers also undertake basic streetworks training in order to learn the most appropriate, and safest practices for working on the roads. This training teaches the engineer what road signs, safety barriers and other safety equipment to use in certain scenarios which effectively keeps them as well as the general public safe whilst works are carried out.

Health and safety is at the forefront of everything we do here at Metro Rod Manchester and Macclesfield, which is why our engineers undergo extensive health and safety training across multiple areas to ensure maximum protection for them, their colleagues, and you.
Metro Rod Manchester and Macclesfield are also members of the National Association of Drainage Contractors (NADC), and have been since November 2017. The NADC asks for proof of training certificates in the select areas that an applying company registers for. From high-pressure water jetting, to drain mapping, excavation and repair, Metro Rod Manchester and Macclesfield have all the accreditations and high standard of training to deal with any drainage emergency quickly, safely and efficiently. Backed by a national network of over 40 regional drainage service centres, Metro Rod Manchester and Macclesfield are industry-leading experts offering a full range of drainage solutions to the people and businesses of Manchester, Stockport, Macclesfield and the surrounding areas of Cheshire.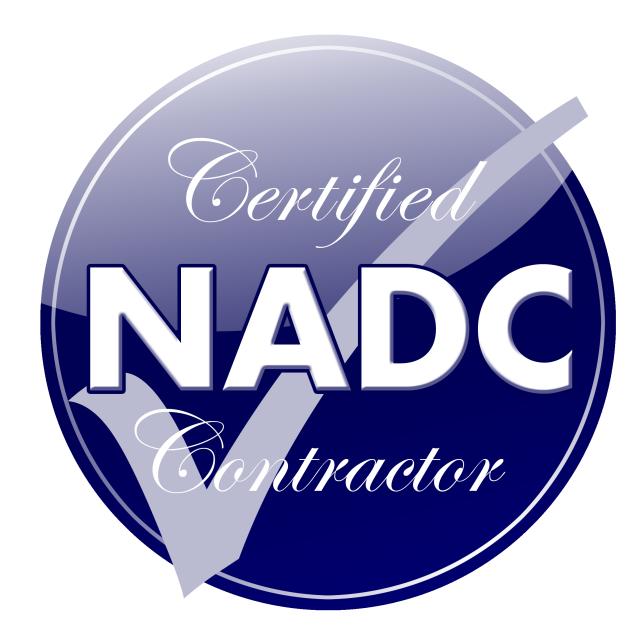 For more information on the areas that we cover across Manchester and Stockport, you can visit our website here, or for Macclesfield, see here. Alternatively, you can get in touch with us on the information given below. To keep up-to-date with our news, you can follow us on Twitter here, and Like us on Facebook here.
Lastly, if Metro Rod Manchester and Macclesfield have carried out work for you in the past and you have been happy with the service, we would love it if you would leave us a review on Google here.
Office phone: 01625 879035
Freephone: 0800 66 88 00
Email: [email protected]
"We guarantee our clients a safe, professional and honest service day and night."