We are fully committed to servicing all customers in the current circumstances. Our engineers are working hard 24/7 to support all domestic and commercial customers.
We know it can be quite stressful when your toilet wont flush properly and the water is rising, which is why we have put together a quick guide outlining a few things you can try at home to get it flowing again.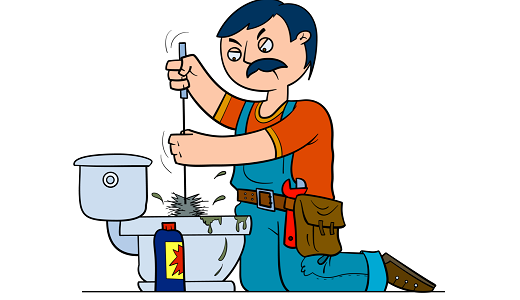 Unblocking a toilet will often be a case of urgency so that you prevent flooding damage and reduce the potential bad odours. This will effect whether you want to try and fix it yourself or would rather call one of our professionals at Metro Rod Bristol to help you. 
To try toilet unblocking yourself, follow these tips below.
If your toilet didn't flush properly after the first or second time then STOP and don't try again as you probably have a blocked toilet, if you continue trying to flush you risk flooding and further damage which may be harder to fix. 
It is important to protect from any germs when dealing with a blocked toilet, so its a good idea to put on long rubber gloves (like washing up gloves), goggles or glasses. To protect your bathroom floor its a good idea to lay down some newspaper or plastic bags, you can use towels but bear in mind they are likely to get ruined from the toilet water. 
If you know what is blocking your toilet, for example a toy, or toiletry bottle accidentally fell in the toilet bowl, then wearing the gloves, you can try reaching in to pull it out. If it is out of reach and you have no luck call Metro Rod Bristol who will be happy to come round and sort it out for you. 
The next thing you can try for toilet unblocking is if you have a toilet plunger, place it so it's covering the hole completely and begin to gently push and pull to loosen what it blocking the toilet. Once it has become loose, pull it out and place it in a strong plastic bag, with no holes, and dispose of correctly. With the blockage removed your toilet should flush as normal. You can check this by putting a small amount of toilet paper in the toilet and flushing it.
The final thing you can try is the Home Remedy of baking soda and vinegar. Start by making sue the toilet bowl is only half full of water and then pour 1 cup of baking soda into the toilet, slowly followed by one cup of vinegar. Wait for about 10-20 minutes, and then pour boiling water down the toilet to help get the blockage moving. You should start to see the water level go down, but if you have a particularly stubborn blockage you may need to try again and wait longer before flushing.
If you have tried these toilet unblocking methods and still no luck then don't worry because Metro Rod Bristol are on call 24/7 and will be more than happy to help you.
Metro Rod Bristol offer services across Bath, Bristol & Trowbridge, from dealing with blocked drains, drain repair, CCTV surveys and septic tank maintenance. We believe in simple things and make sure we follow them through; available 24/7, professional, value for money service during and after the job and peace of mind in the fact that all our engineers are highly trained, DBS checked and fully insured.
Make sure you get in touch with us through any of the following:
Enquire through our website: click here
Get in touch with us via email: [email protected]
Connect with us on LinkedIn: click here
Call us on 0808 208 2616
For any drainage needs, we are the drainage experts. We look forward to hearing from you soon!