We are fully committed to servicing all customers in the current circumstances. Our engineers are working hard 24/7 to support all domestic and commercial customers.
Local franchisee supports & attends charity golf day.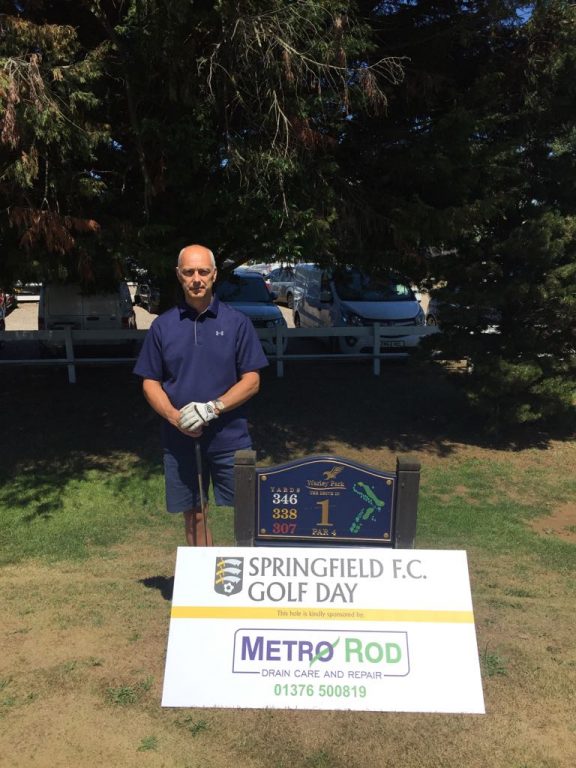 The sun shone and all players got round the demanding course with varying levels of success. What was not in doubt though was the success of the day overall and our thanks must go to all who attended, all the companies who so generously gave their support, all those who played and raised money that made the day so special.
In just three years, this, now annual event has raised approaching £20,000 for various charities and the football club is delighted to announce that it will continue again next year, with the date to be agreed.
Metro Rod Ltd
The sponsors of 'hole 1' – Metro Rod (South East Anglia), a local drainage company and leading drainage experts. Situated just off the A12 and with excellent local knowledge, who can respond quickly to your blocked drains and other persistent drainage issues.
"We have more than 20 years' first-hand experience in the industry and can provide expertise and a stress free approach to any drainage work you might have. With a 24 hour helpline, open 365 days a year we are on hand to deal with your emergency calls, any hour of the day or night".

"Over the years we have developed a fantastic local reputation, based on the quality of our work and the professional standards of our engineers. We work to the highest national industry standards and we promise a no stress, no fuss service".
Our local office contact – 01376 500 819
Visit our website: metrorodsoutheastanglia