We are fully committed to servicing all customers in the current circumstances. Our engineers are working hard 24/7 to support all domestic and commercial customers.
Manholes; we're all pretty familiar with the metal coverings that appear on our streets every day. We often neglect to look at them as the cast iron covers can tend to be a bit plain, and well, boring! These are the types you'll probably find on most streets in the UK;
Not too exciting to look at! Manhole covers tend to be something we over look as they are simply made to be functional. They're used by us at Metro Rod and across the drainage industry as access routes into the drainage and sewer systems below. Should our engineers to access these drainage pipes, manholes are lifted using specialist 'keys' so we can use High-Pressured Jetting equipment or rods to unblock them. You may even find an engineer needs to be lowered into one on occasion using specialist Confined Space equipment!
We come across manholes daily. From small domestic properties to large businesses, they really are everywhere. And I'm sure we all played the 'three grids' game as children. (Don't walk on three grids, it's bad luck! Whoever came up with that idea?!)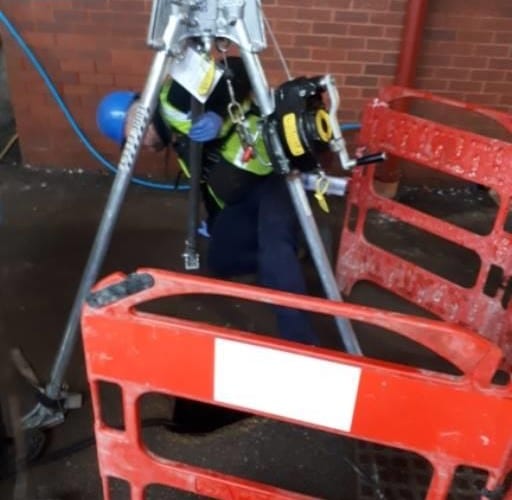 However, upon scrolling through Pinterest one evening, we happened across some pieces of artwork from Japan. But these are no ordinary pieces of art. These are manhole covers!
I mean….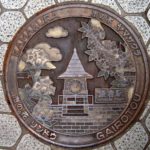 Just look!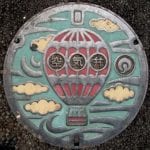 The colours!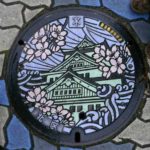 Simply Stunning!
We think there should be more manhole covers like this in the UK! Whilst we've heard of intricately designed covers in our nation's capital and big cities such as these ones;
We're yet to find any this artistic in our area of North Wales, have you come across any? Let us know and tag us in your photos on social media using the tag #MRDManholeArt and don't forget to tag us as well, our social media links can be found below!
If you know of a blocked drain at your property or business remember to give us a call, all our details are below!
Call us on; 0808 250 9915
Visit our websites; North Wales Area
Email Us; [email protected]
Find Us On; Twitter or Facebook or LinkedIn
Or connect with Eleri, our Marketing Manager on LinkedIn too!
We operate 24/7 and calls will always be answered directly by an experienced on call manager who can start diagnosing any drainage problems and book in any required visits immediately.  We operate throughout North Wales, including Anglesey, Chester and Wirral areas. We're able to deal with problems such as;
Blocked drains (internal or external)
Sink, urinal and mainline drain blockages
CCTV surveys of drainage systems
Tanker Services
Graffiti Removal
Robotic Cutting
Drain repairs – no dig or excavations
Preventative maintenance