We are fully committed to servicing all customers in the current circumstances. Our engineers are working hard 24/7 to support all domestic and commercial customers.
Did you know that Metro Rod regularly go back to school!?
Yes, we are always learning new things here on the Metro Rod Liverpool team, from being instructed on how to use new equipment that we have invested in to being shown Health and Safety updates and our regular toolbox talks BUT a lot of Metro Rod employees regularly find themselves back in the classroom – not to learn but to fix things!
We are proud here at Metro Rod in Liverpool that local schools trust us to look after their drainage systems and we are regularly in Liverpool, Warrington, Southport, St Helens and Runcorn carrying out drainage works on the schools there, ensuring that drainage problems don't adversely affect site.
But what drainage services do we carry out on these schools?  You may expect that we regularly carry out drain and toilet unblocking on these sites but did you know that we also carry out a wide variety of other services too?  For example, a school in Southport often ask us to come out and empty their grease trap in their kitchen.  A grease trap intercepts grease and fat before it enters the drainage system, leading to less problems with the dreaded fat and grease build up in the drains and it is important to keep on top of cleaning it out to stop grease and fat escaping into the drainage system and causing problems.  This Southport school also ask us to clean out their gutters every year.  This means that their gutters only hold water, no leaves or other debris, leading to less chance of gutters overflowing and causing problems in the cold such as ice on the ground – a health and safety nightmare!
There is a school in Liverpool City Centre that ask us to go in and clean the flat roof every year too.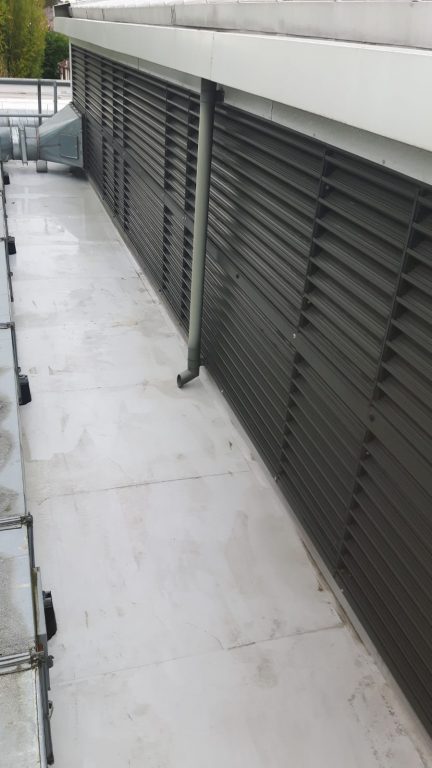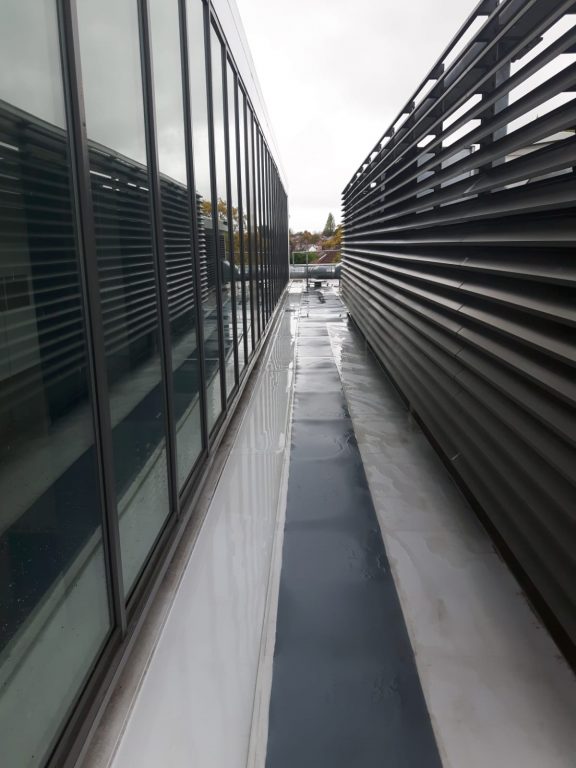 This site get a build up of algae on their roof which washes down into the gutters causing flooding over the gutters in periods of heavy rain, the preventative steps that this school take to ensure that their roof is clean means that they don't suffer with such flooding.
We recently asked one of our local schools in St Helens why they choose to use Metro Rod and we were really pleased with the answer.  We were told
"We would always use Metro Rod, they are reliable, knowledgeable, they always have the equipment required to do the job there and then, their paper work is always complete and submitted on time and out of all the contractors that we use on site for various jobs they are the ones that we never have problems or delays with" – fantastic feedback indeed!
You can watch a case study of the work that Metro Rod carry out in another area by clicking here!
If you are in charge of the maintenance on any local schools, colleges or universities in the local Liverpool, Warrington, St Helens, Southport, Runcorn or Widnes areas and you would like to talk with Metro Rod, the drainage experts, in regards to anything drainage related whatsoever please don't hesitate to get in touch, we would love to hear from you and keep your drains running as clear as your school's reputation!
You can either:
Call us on 0151 909 2807
Go to our Website: www.metrorod.co.uk/Liverpool
Email us: [email protected]
Go to our Facebook or Twitter pages
Or connect with Jenny, our Business Development Manager on LinkedIn
We do hope to hear from you soon