We are fully committed to servicing all customers in the current circumstances. Our engineers are working hard 24/7 to support all domestic and commercial customers.
Do you want to avoid unnecessary drainage problems? If yes, then follow these 3 tips so you can look after your drains at home.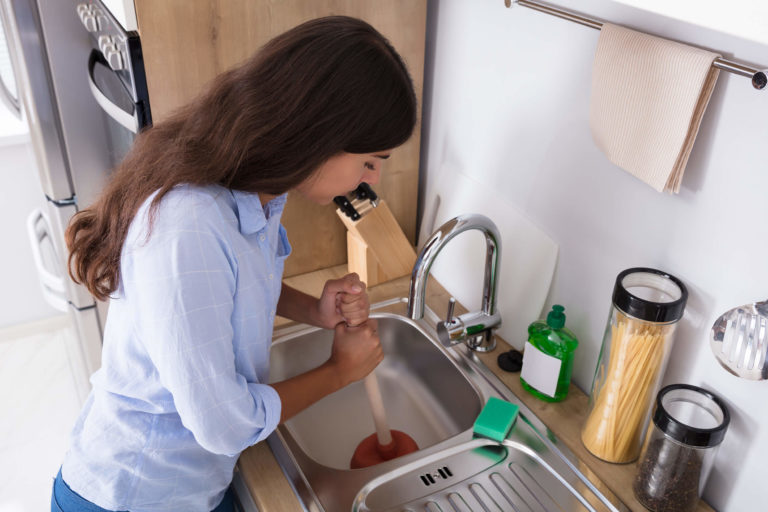 In many cases blocked drains are completely avoidable, but whether it's a kitchen sink, shower drain, toilet or external drain they can all become blocked at any point. So what little things can you do to help prevent?
#1 – Avoid everyday Misuse
If we take a look at what is going down our drains we find that the culprits for most blocked drains  are things we shouldn't be putting down them. When it comes to toilets we should all be following the 3 P rule and only flush Poo, Pee and toilet Paper. Anything else like wet wipes, sanitary products and kitchen roll should never be flushed as they are not designed to disintegrate in water. Instead they get caught on the rough edges inside the pipes and drains were they gather more debris and end up blocking the flow of water. 
The second common mistake people make is rinsing pieces of food down the sink or allowing it to be washed off by the dishwasher. These bits of food lead to blockages as they get caught and gather more and more debris restricting the flow of water as the mass grows to narrow the pipe. This is especially true for foods like bread, rice and pasta which absorb water and then expand. Not only will you have a blocked pipe but the old food causing the blockage will start to smell and produce bad odours which work their way back into your home. So its best to scrape all excess food into the bin to avoid these problem.
#2 – Bin fat, oil and grease
It may not seem to be a problem when you pour fat, oil and grease down the sink as it is in liquid form, but as it starts to cool it will solidify in your pipes creating 'fatbergs' which block your pipes. So it is better to allow the fat and grease to solidify and then bin it to prevent unnecessary fatbergs growing in your drains.
#3 – Use drain catchers
Drain catchers in your sink, showers and baths are very good at catching material like hair and bits of food which will help prevent blockages. 
Metro Rod Mid Wales offer services from dealing with blocked drains, drain repair, CCTV surveys and septic tank maintenance. We believe in simple things and make sure we follow them through; available 24/7, professional, value for money service during and after the job and peace of mind in the fact that all our engineers are highly trained, DBS checked and fully insured.
Make sure you get in touch with us through any of the following:
Enquire through our website: https://www.metrorod.co.uk/local/mid-wales/
Get in touch with us via email: [email protected] 
Call us on 01938 554 050
We any drainage needs, we are the drainage experts. We look forward to hearing from you soon!