We are fully committed to servicing all customers in the current circumstances. Our engineers are working hard 24/7 to support all domestic and commercial customers.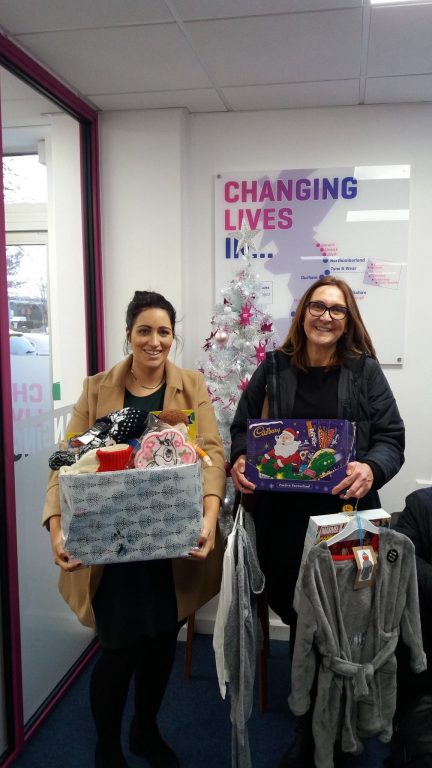 Here at Metro Rod North East we wanted to spread some Christmas Cheer to our local community.
We collected selection boxes to take to the local food bank and we were overwhelmed with the amount of donations from staff, the public, our customers and suppliers. We managed to collect a massive 60 selection boxes and we doubled all donations so we dropped off 120 selection boxes to the food bank. We collect food for the food bank throughout the year but wanted to do something extra this Christmas. The food bank help a lot of local families and individuals in times of financial hardship and we are very proud to support them however we can. This is our second year of supporting the food bank and it is definitely something we will be continuing.
As well as this we also supported Changing Lives, a North East charity who support vulnerable and homeless people. We supported this charity back in March when Amy and Tricia took part in the CEO Sleepout at St. James Park; an event where business owners and managers sleep out for a night to raise money and awareness for homelessness. They managed to raise over £2,000 and a great awareness for the cause.
"Changing Lives is a national, registered charity which provides specialist support services for 6,000 vulnerable people and their families, every month. Through our pioneering and innovative work, we support people to make positive, lasting changes in their lives."
They launched a "Reverse Advent Calendar" to collect presents and necessities for the people they support to ensure that the men, woman and children they looked after received some vital items such as warm clothes and toiletries. Tricia and Amy created a box each and delivered to the Changing Lives offices in time for Christmas.
We really enjoy getting involved with local community charities and events and look forward to doing more in 2018!