We are fully committed to servicing all customers in the current circumstances. Our engineers are working hard 24/7 to support all domestic and commercial customers.
As 2019 finishes and 2020 starts so do regulations in the management of Septic Tanks. By now we should all be aware of the changing requirements in a bid to rid water pollution.  Here in Wales, you MUST register your septic tanks or sewage treatment plant with Natural Resources Wales. You will also require consent of discharge for any discharge to ground through a watercourse or drain field. This is usually free of charge, subject to a few conditions:
If your residential property has up to 13 persons. Your septic tanks or sewage treatment plant discharge into a drain field in the ground.
The residential property houses less than 33 persons. Your package sewage treatment plant discharges to a waterway.
If a sewage system isn't near a protected location. The groundwater under your property runs to a water extraction point that is allowed for human consumption.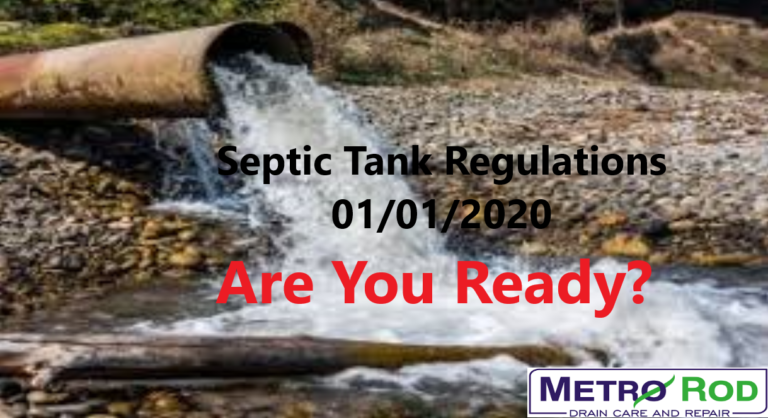 Existing and New Septic Tanks
If you are already an owner of a property with septic tanks or looking at installing one there are a few options here to make sure that you follow legislation:
You can connect to a main sewer.
You can install a drainage field – better known as a soakaway. This allows effluent to drain into the ground when levels in the watercourse are low and into the watercourse when groundwater levels are high.
Install a sewage treatment plant – which treats the wastewater. This produces a clear overflow, it is friendly to the environment and suitable for discharging. A sewage treatment plant uses mechanical parts to treat liquid so that it is clean enough to flow into rivers and lakes.
If you want more information on running your own septic tanks, have a look here.
For any additional information on the management of septic tanks, please don't hesitate to contact us.
Email Us; [email protected]
Find Us On; Twitter or Facebook or LinkedIn