We are fully committed to servicing all customers in the current circumstances. Our engineers are working hard 24/7 to support all domestic and commercial customers.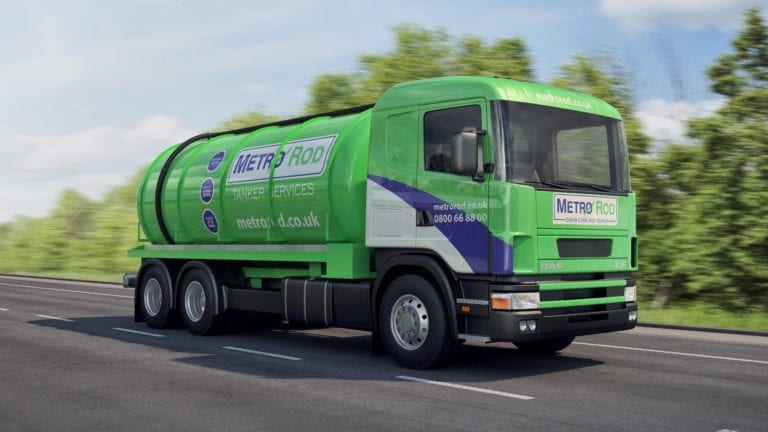 The majority of drain care issues resolved by Metro Rod in the Reading area are taken care of by our qualified drainage engineers in their specially equipped vans. All our engineers carry both high pressure water jetting and electro-mechanical cleaning equipment meaning that the vast majority of blocked drain, blocked toilet, blocked urinal or blocked sink issues can be quickly and effectively resolved with no further ado.
However the tanker is a key part of any drainage company;s armory and this is certainly the case in the area covered by Metro Rod Reading which includes not only Reading but other Berkshire and Thames Valley towns such as Slough, Maidenhead, Windsor, Marlow, Henley, Newbury, Woodley, Hungerford, Marlborough and Swindon.  Drainage sometimes involves dealing with large quantities of waste liquid or material and there are, in fact, various circumstances where Metro Reading will support your business or home with our range of available tanker services.
Septic Tank and Cess Pit emptying
Not every property in the Reading area is connected to the main sewer network and regular emptying of septic tanks is a core tanker service which our qualified drivers carry out with due care and attention to your site.
Liquid waste removal
Any situation calling for volume of liquid waste to be removed, whether originating in a drain or as a result of a manufacturing process or other circumstance,  is readily dealt with by Metro Rod Reading's tanker services. We will sometimes use tankers in conjunction with high pressure water jetting equipment to resolve blockages where flooding has occurred or perhaps deploy a tanker to facilitate CCTV survey of a drain where large amounts of liquid waste would otherwise impede the CCTV survey.
Interceptor Cleaning
Regular cleaning of interceptors and separators on commercial sites in the Reading area is another activity where our tanker services are in demand. This can form part of a pre-planned drain maintenance programme for a site Facilities Manager or Property Manager. Unless regularly emptied over time contaminants build up and cause blockages with increased risk of flooding and pollution. Typical customers requiring interceptor cleaning and waste disposal include car parks, forecourts, industrial areas, restaurant and food-processing businesses and supermarkets.
Gulley cleaning
Metro Rod Reading can arrange a tanker able to suck wastewater, mud and sludge from hollows such as the space below drain grids (road gulleys) in street gutters. As ever all waste is then taken away to a suitable disposal point in line with all relevant legislation.
Metro Rod Reading can deal with any drainage issue from a single blocked drain or blocked toilet through to planned maintenance visits, CCTV drain survey and drain repairs. Our tanker services are available to support our drainage engineers fully equipped vans and please contact us to discuss how we can help you or your business with any drainage or tanker services need.
You can contact us by:
Calling us on 0118 950 4477
Going to www.metrorod.co.uk/local/reading/
Emailing us at [email protected]
Connecting with Andrew, our Managing Director on LinkedIn