People often panic when they hear they need a drain repair so we are going to explain a bit about our drain repairs and why you don't need to worry.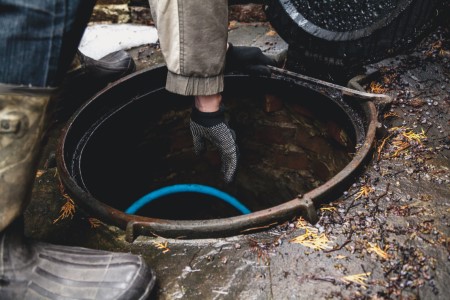 There are many reasons why you may need to repair your drains and as an essential part of a building it's necessary that is completed as soon as a problem is noticed. A damaged drain can often get worse over time if it is left and not repaired, so you definitely shouldn't push it to the back of your mind. However knowing when you need a repair can be tricky as most of the pipework is underground so how can you tell? Here are a few of the most common signs your drains are damaged and in need of a drain repair. 
How can you tell you need a drain repair?
Here are a few tell-tale signs that you may have a damaged drain and should call Metro Rod to conduct a drain repair:
Unpleasant bad odours are often the first obvious sign that something is wrong in your drainage system – it could mean theres either a blocked pipe or potentially a waste pipe has burst and is in need of repair.

 

Increase water bills may indicate that you have a leak somewhere in your drainage system

 

Low water pressure, might mean that there is a blockage in your pipes but in more serious cases in can mean a broken pipe which can lead to drain collapse if left for too long
Pooling water around the sink, bath, toilet will indicate a pipe has a leak

 
If you are experiencing any of these problems then call Metro Rod and we will be able to send an engineer around to assess the problem. If it is the case that you need a drain repair then luckily for you we offer no-dig repairs. This means we no longer need to excavate around the drain to reach the problem, making it far less invasive and time consuming. Using Localised Structural Drain repairs, such as Patch Liners and Ambient Cured Lining, Metro Rod carries out the work in a cost-effective way that really fixes the problem so you can be sure you're getting the best fix and value for money. 
Metro Rod Bristol offer services across Bath, Bristol & Trowbridge, from dealing with blocked drains, drain repair, CCTV surveys and septic tank maintenance. We believe in simple things and make sure we follow them through; available 24/7, professional, value for money service during and after the job and peace of mind in the fact that all our engineers are highly trained, DBS checked and fully insured.
Make sure you get in touch with us through any of the following:
Enquire through our website: click here
Get in touch with us via email: [email protected]
Connect with us on LinkedIn: click here
Call us on 0808 208 2616
For any drainage needs, we are the drainage experts. We look forward to hearing from you soon!