We are fully committed to servicing all customers in the current circumstances. Our engineers are working hard 24/7 to support all domestic and commercial customers.
The pipes and drains we rely on are often badly effected by the cold weather we see over winter, so Metro Rod Manchester want to help.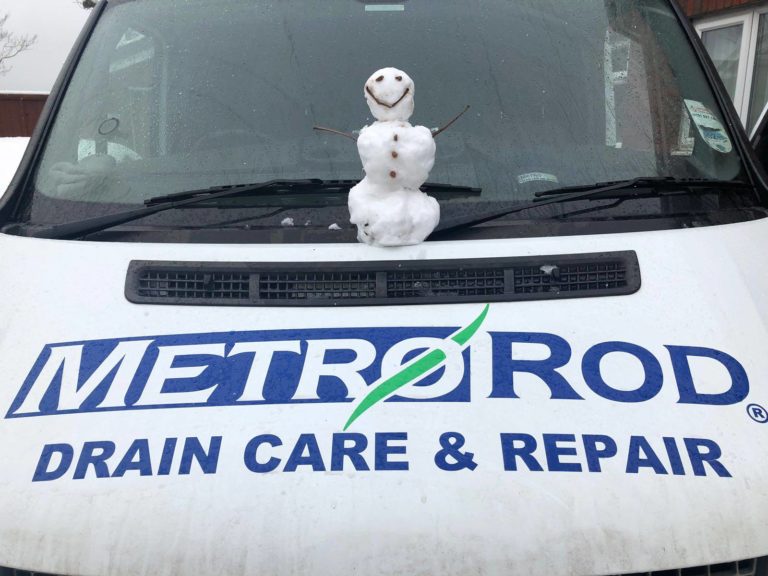 As temperatures reach near freezing over winter your drains can become damaged which can start to take it's toll. If your drains and pipes are not properly maintained, when it comes to winter you may experience, cracking, bursting and blocked drains. This could create problems for your property so you should want to stay ahead of the main causes of problems. With that in mind, here are some tips on how you can reduce the harsh effects of winter. 
Insulate
Insulation is probably one of the best ways to prevent your drains and pipes from freezing up and becoming damaged. By insulating the pipes you use you can prevent the freeze thawing as well as making your property more energy efficient. 
You can find cheap and effective insulating material such as circular foam tubing and heat tape in most DIY shops for your most at risk pipes. 
Latent Heating
To be extra cautious you can keep your heating on a low level over winter. This shouldn't add to your energy bill either as a constant low heat can be more efficient than stop-start periods of heating. 
Repair Leaks
It is a good idea to take a trip around your property inspecting while taps or amenities are flowing, to see if there are any leakages in your property. If you find any, patch them up using a patch kit. If you don't feel comfortable doing this and want a more long term solution then contact Metro Rod Manchester who offer great drain repair services. 
Be Aware of Draughts
Small gaps around your home, especially in garages, can quickly cool down and freeze any high-risk pipes you may have. Plug these gaps as best as you can to help keep the warmth in your home or business to prevent unnecessary freezing.
The cold weather is a danger both your inside and outside pipes. With the continuous flow if water through them, the cold increases the likelihood that the water will freeze. Initially a small amount of ice in your pipes might just cause a blockage, but as the weather stays cold the amount of ice will grow as more water freezes. The frozen mass can end up obstructing the flow of water, as well as causing the pipes to crack. The tips above will help prevent this from happening and should hopefully prevent the freezing and damage to your pipes. 
Metro Rod Manchester offer services from dealing with blocked drains, drain repair, CCTV surveys and septic tank maintenance. We believe in simple things and make sure we follow them through; available 24/7, professional, value for money service during and after the job and peace of mind in the fact that all our engineers are highly trained, DBS checked and fully insured.
Make sure you get in touch with us through any of the following:
Enquire through our website: https://www.metrorod.co.uk/local/manchester/
Get in touch with us via email: [email protected] 
Call us on 0808 208 2639
We any drainage needs, we are the drainage experts. We look forward to hearing from you soon!