Metro Rod Bristol are here to remind you to watch your drains this summer as the hot weather can damage them.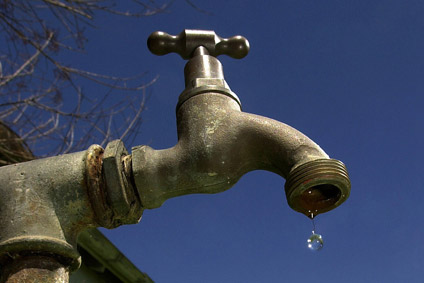 Many people will think that drainage problems stay mainly in autumn and winter with the storms and high levels of rain. However, the sun and heat can bring about issues for your drains as well. We know that when the sun is finally out all you want to do is relax and enjoy the weather, and not worry about your drains. So to help prevent problems occurring this summer we have outlined some of the most common issues so you are aware of what to look out for. 
Hot Plastic Pipes
A lot of the exposed pipes on a property that are outside, tend to be made out of plastic which when exposed to periods of sun and heat can fracture and crack. This is because the UV rays make the plastic brittle and weak, meaning they are more break. This happens not only to exposed pipes but also if the ground gets very hot it can crack and fracture. This will put strain on the pipes and drainage system under the ground, potentially damaging it. In some very rare cases tarmac surfaces can melt and it is not unheard of for this to expose underground pipes which could be damaged, although this is quite unlikely to be the case in the UK.
Root Damage
Hot weather is great for our garden plants, but as these plants grow the roots will also grow down and can work their way into any small crack in your drains as they look for nutrients to grow. The roots will make worse any small crack and also block the flow in your drains. There is not a lot you can do to prevent this from happening, but if you do have root related damage Metro Rod Bristol can find a solution for you. 
Leaking Pipes
Due to the added stress our pipes are under in the summer months there is a higher chance they may start leaking. The reason for this is the increase in usage due to using the hosepipe, sprinklers, watering plants and filling up pools. To avoid leaking pipes try using your mains water as little as possible, instead you can use a water butt which stores rainwater for you and will help you save money on the water bill.
If you come across any of these problems this summer, or have a different problem with your drains then don't worry as Metro Rod Bristol are the local experts you need. Our team of excellent engineers are fully trained and equipped to handle any problem within your drains. 
Metro Rod Bristol offer services across Bath, Bristol & Trowbridge, from dealing with blocked drains, drain repair, CCTV surveys and septic tank maintenance. We believe in simple things and make sure we follow them through; available 24/7, professional, value for money service during and after the job and peace of mind in the fact that all our engineers are highly trained, DBS checked and fully insured.
Make sure you get in touch with us through any of the following:
Enquire through our website: click here
Get in touch with us via email: [email protected]
Connect with us on LinkedIn: click here
Call us on 0808 208 2616
For any drainage needs, we are the drainage experts. We look forward to hearing from you soon!